As exciting as getting new ink, the tattoo aftercare process is always a bit of a pain, but proper tattoo aftercare makes a huge difference when it comes to a long-lasting, vibrant, and detailed tattoo.
Here are seven of the best tattoo aftercare products you can buy on Amazon.
Dr Bronner's Baby Unscented Organic Magic Balm
Price: $17.95
Yes, we're obsessed with all things Dr. Bronner, including this all-natural blend of beeswax and avocado, jojoba, coconut, olive, and hemp oils, perfect for aftercare of tattoos, helping new ones heal and making old ones shine brighter. Buy it here.
Brass Knuckles Premium Tattoo Aftercare Balm
Price: $34.52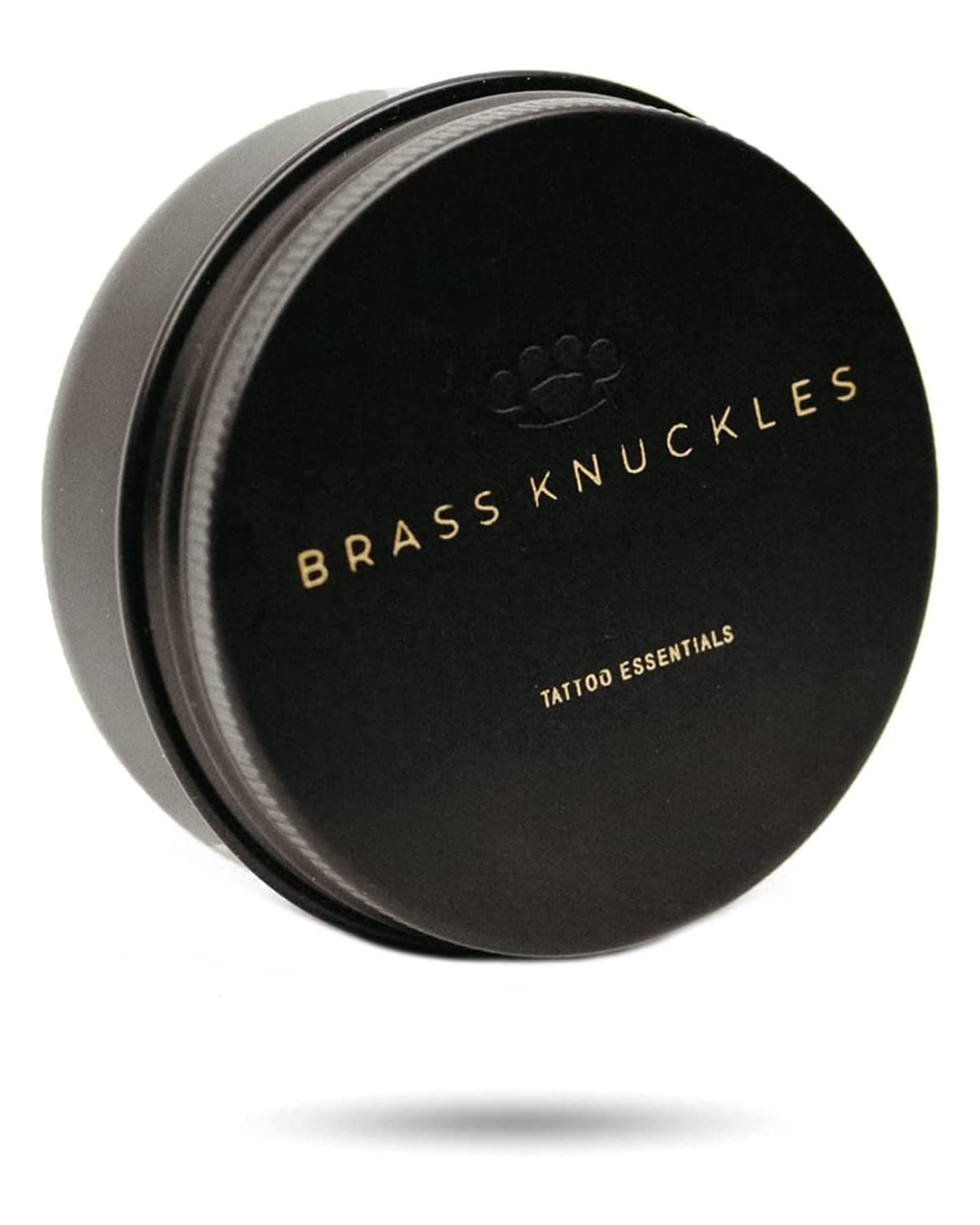 For an all-natural option for tattoo aftercare, this rich, paraben-free balm will not only heal and protect new tattoos, but also rejuvenate and enhance existing ones. Buy it here.
Saniderm Tattoo Aftercare Bandage
Price: $75.52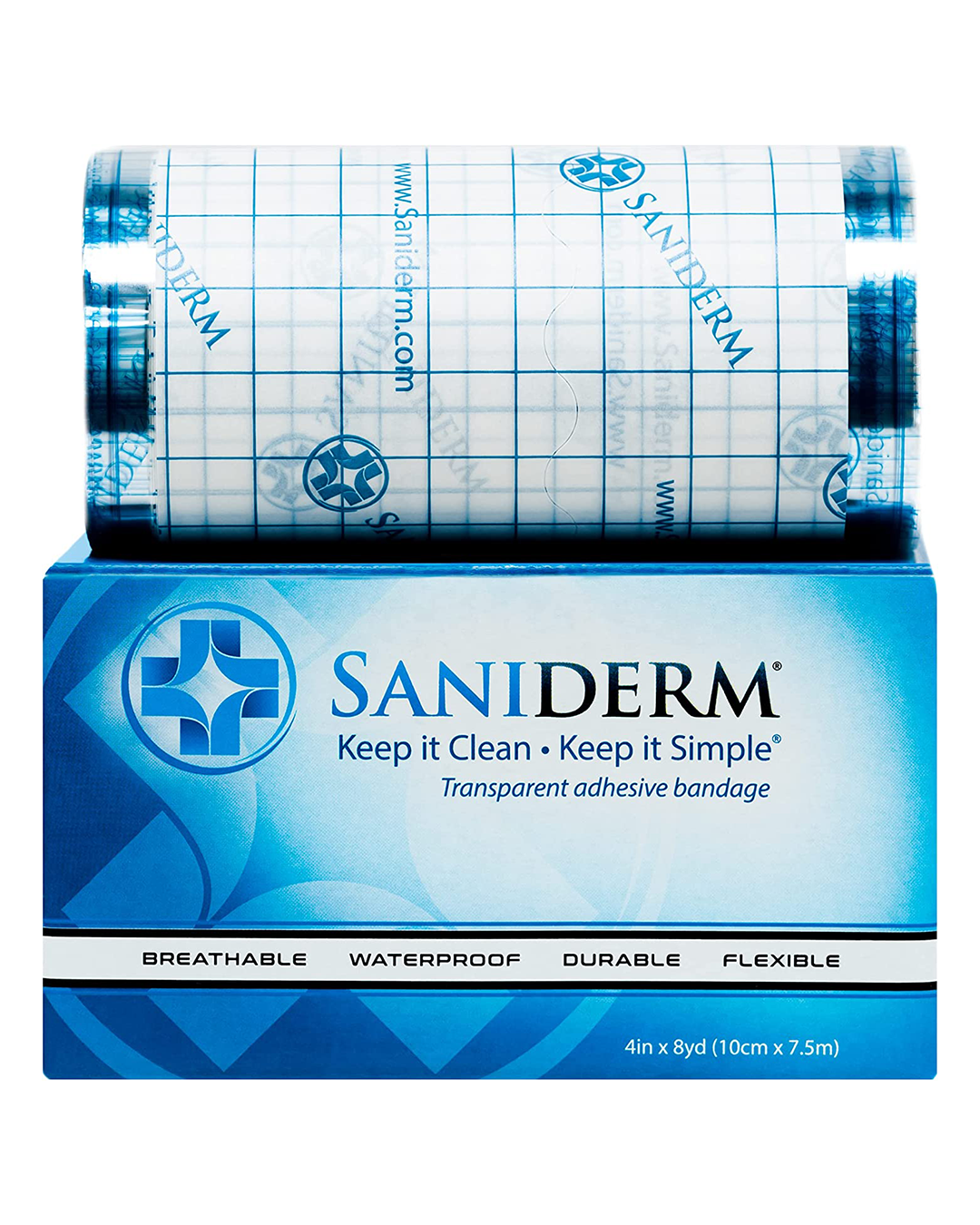 If you're instructed to keep your new tattoo wrapped, these breathable, medical-grade adhesive bandages will keep things protected, reducing scabs and increasing color vibrancy. Buy it here.
Bepanthen Tattoo Aftercare Ointment
Price: $7.41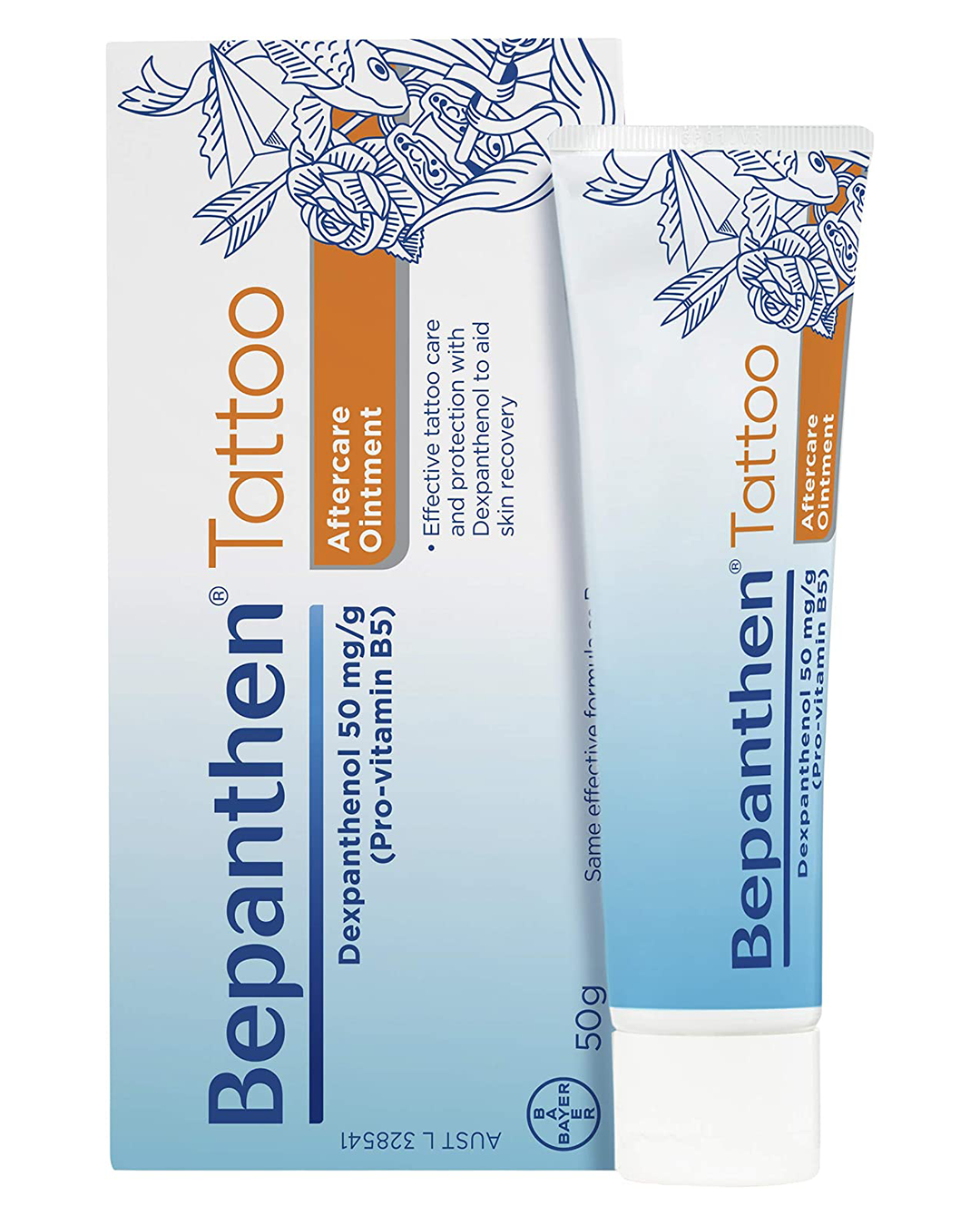 The dexpanthenol in Bepanthen formulations helps moisturize, strengthen and soften the skin at the same time, making it an indispensable ingredient in post-tattoo care. Buy it here.
Aquaphor Healing Skin Ointment Advanced Therapy
Price: $19.79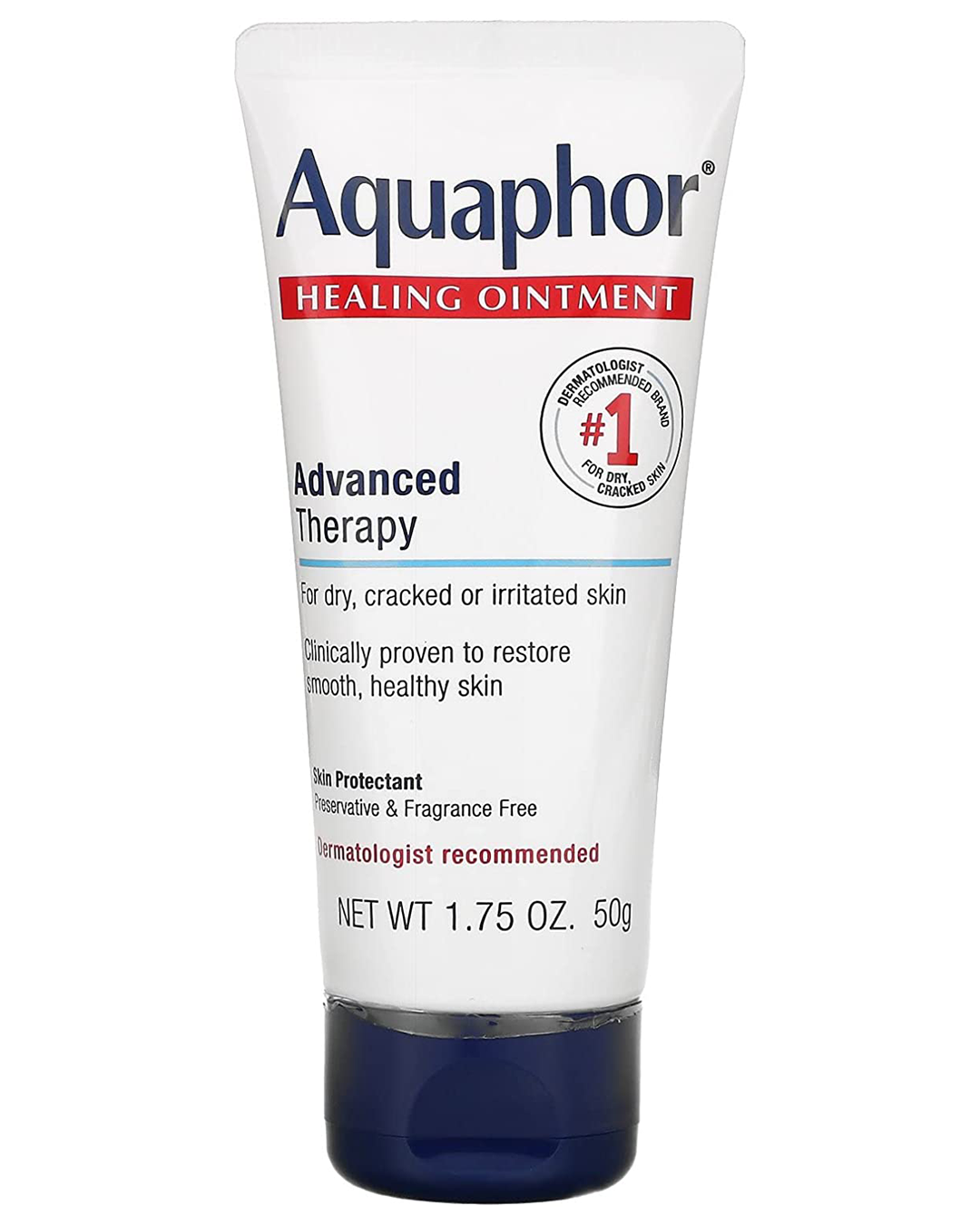 Aquaphor has basically become synonymous with tattoo aftercare, and for good reason. Its moisturizing and anti-inflammatory ingredients keep things nourished and minimize irritation, making your healing process much smoother. Buy it here.
Tattoo Goo Aftercare Kit
Price: $54.93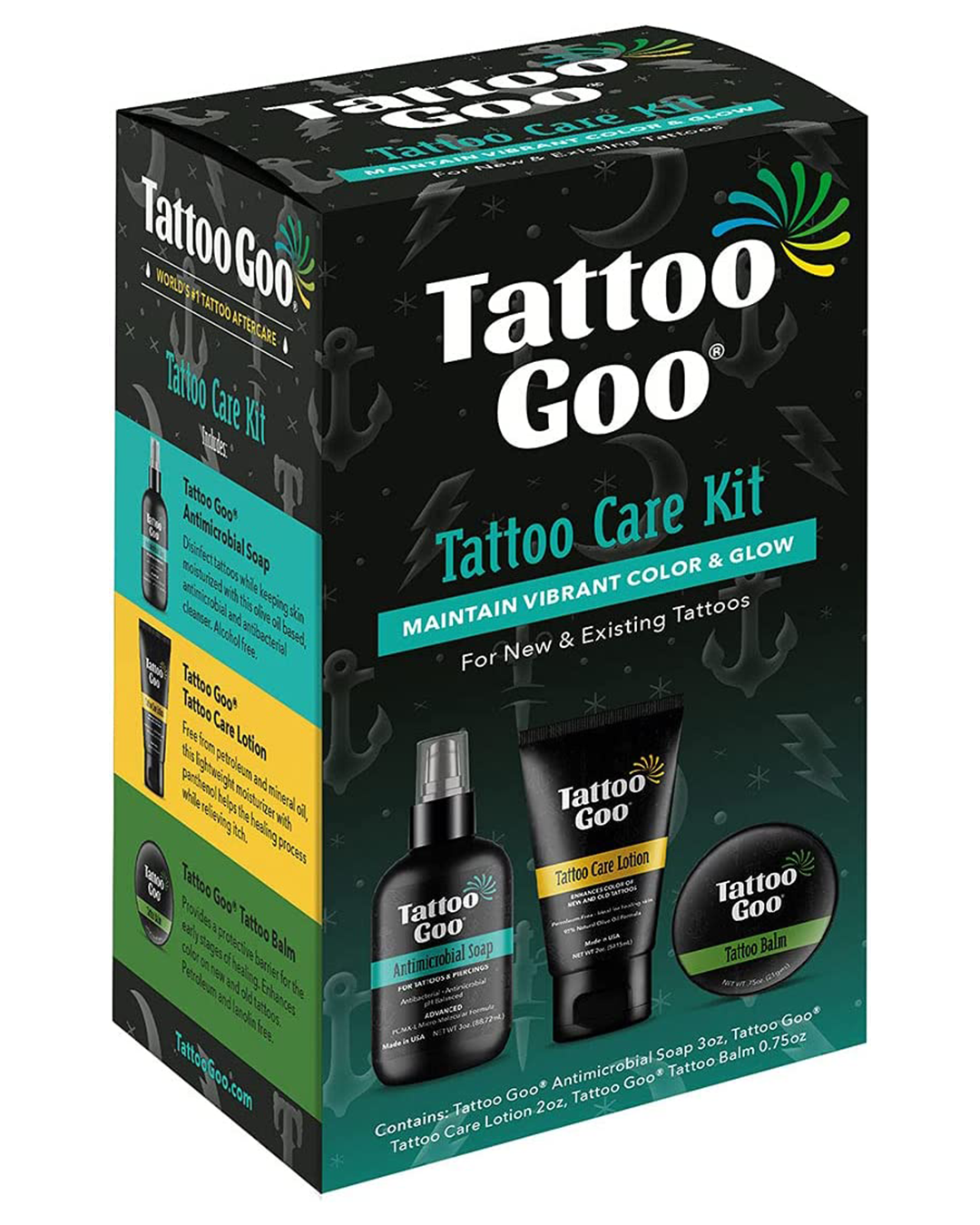 With balm, lotion, and antimicrobial soap, this handy kit is a must-have, especially if you're new to tattooing. Specially designed products will make it easier to care for your new tattoo, help it heal quickly and keep the colors vibrant. Buy it here.
TattooMed Daily tattoo care
Price: $31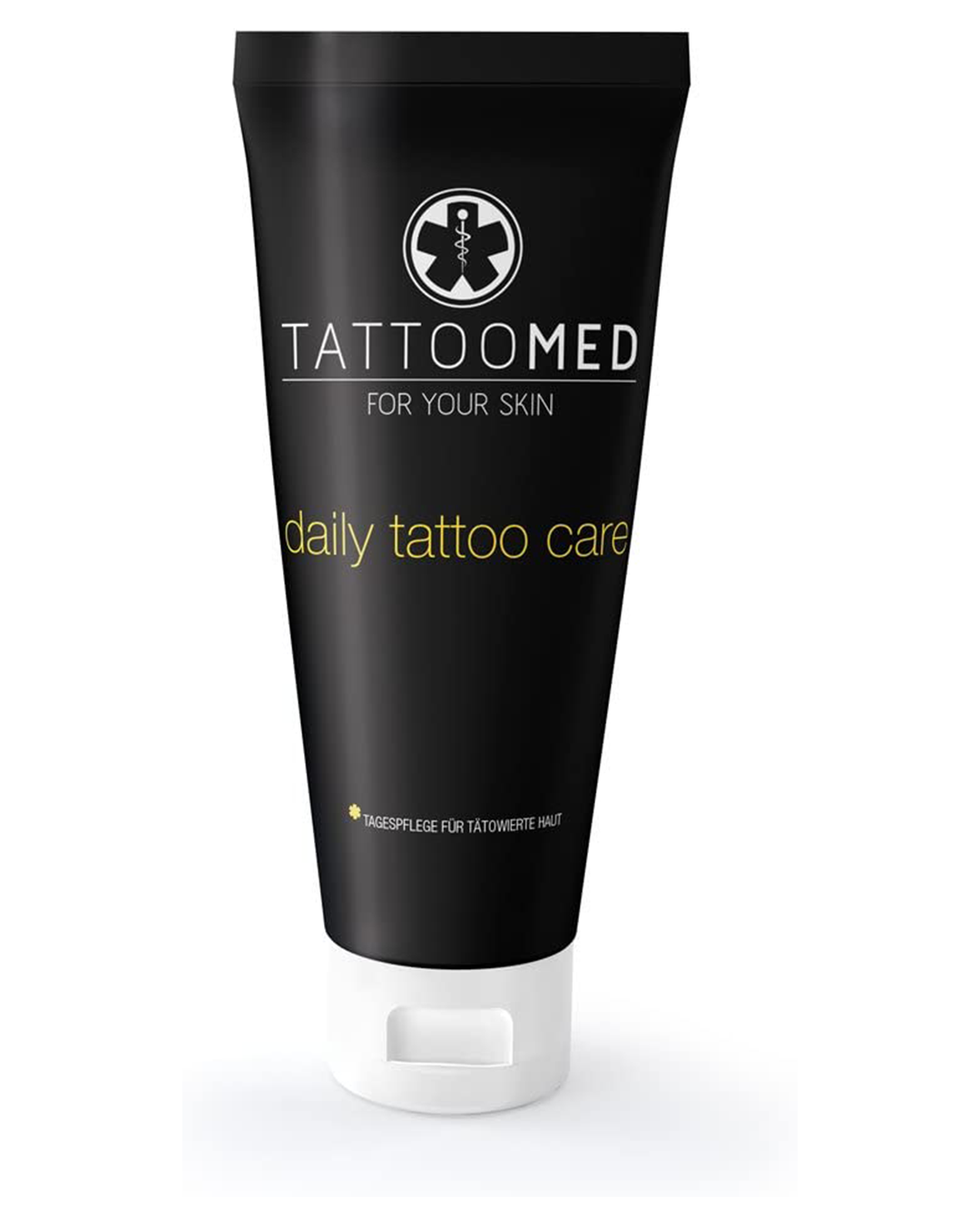 One for use on your already healed numbers, this cream prevents discoloration and aging of tattooed skin, and most importantly contains UV protection, which is a big part of ongoing tattoo maintenance. Buy it here.
Image credit: Urban List, Amazon

Editor's Note: Urban List editors independently curate and write things we love and you'll love too. Urban List has affiliate partnerships, so we earn revenue from your purchase.