The Isle of Wight's first official tattoo convention for a decade is taking place this weekend at Newport's Quay Arts.
Organized by Filip Pasieka and Tom Wharton, the two-day event will take place between 11 a.m. and 9 p.m. on both days.
In addition to Boy Wonder Tattoos from Tom's Newport, the island will be represented by The Alchemy Club in Cowes and Raven Skin from Newport.
Mainland artists appearing that day are Dave Carson (Sacred Heart), Gray Silva (Rampant Ink), Evil Chef (Black Forest Tattoo) and Charlie Davis of (Jason Davis Tattoo).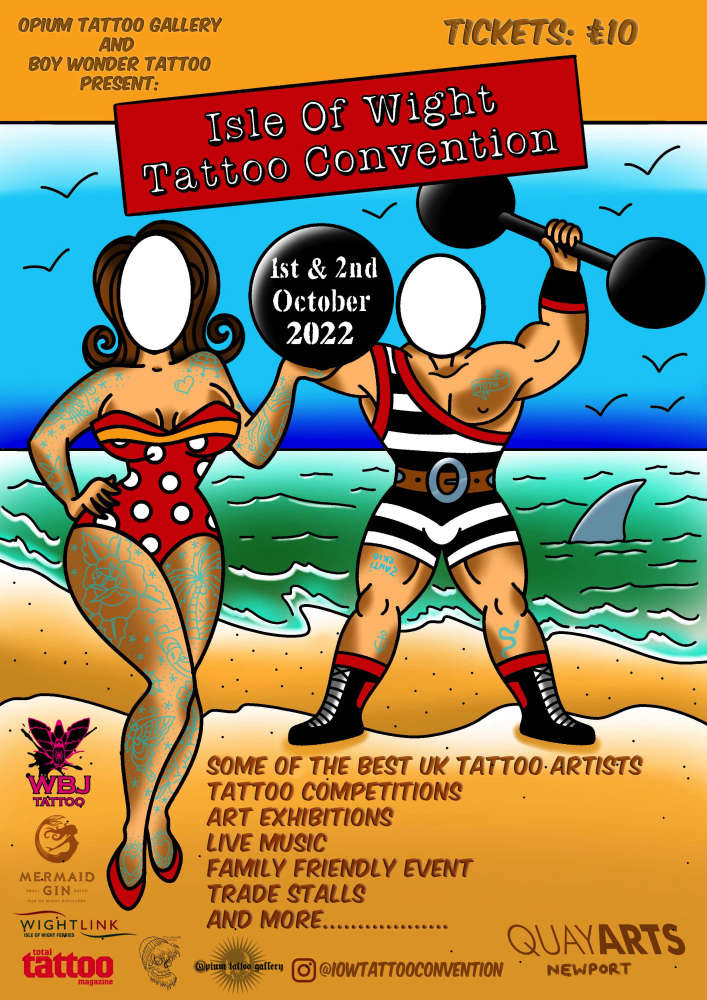 Poster designed by Simon J Blay
Filip, who works at Boy Wonder Tattoos as well as running the Opium Tattoo Gallery in Surrey, said:
"I moved here about two years ago and split my time between Surrey and the Island.
"I had the idea of ​​organizing a convention as soon as I arrived, but I didn't know anyone at the time who could help me make it a reality.
"Tom and I have decided to join forces and create one after working together and we are delighted to welcome so many amazing artists to Quay Arts this weekend!"
The convention will include live music, live tattooing, artist tours, trade booths and tattoo contests at the end of each day.
Tickets can be purchased on the Eventbrite website.