For those who love tattoos, but are afraid of commitment, Tattly has the "pawfect" solution. This New York-based brand has elevated temporary tattoos by collaborating with talented artists from around the world. Their latest sets are designed by Ryan and Lucy Berkley of Berkley Illustration and take inspiration from the diversity of the animal kingdom.
The Cat Club set includes two tattoos of four awesome cats (for a total of eight). Each of these felines is drawn with a distinct aesthetic. There is a colorful kitten wearing heart shaped sunglasses and a rainbow print t-shirt, a stylish tabby cat wearing reading glasses and a polka dot shirt, a dashing tuxedo cat in a red and white striped shirt, and a vested punk cat.
Likewise, the Animal Society Set features the personalities of eight different animal species, including a sea otter, a black bear, and a rooster. Drawn in a realistic bust format, these trendy creatures are dressed up in a variety of chic evening outfits. These two sets of Tattly temporary tattoos can be worn one design at a time or shared with a friend for a good time.
Scroll down to see these animal inspired sets and shop for more temporary tattoos in My Modern Met Store.
Dress up your skin with these animal inspired temporary tattoo sets!
Animal Society Temporary Tattoo Set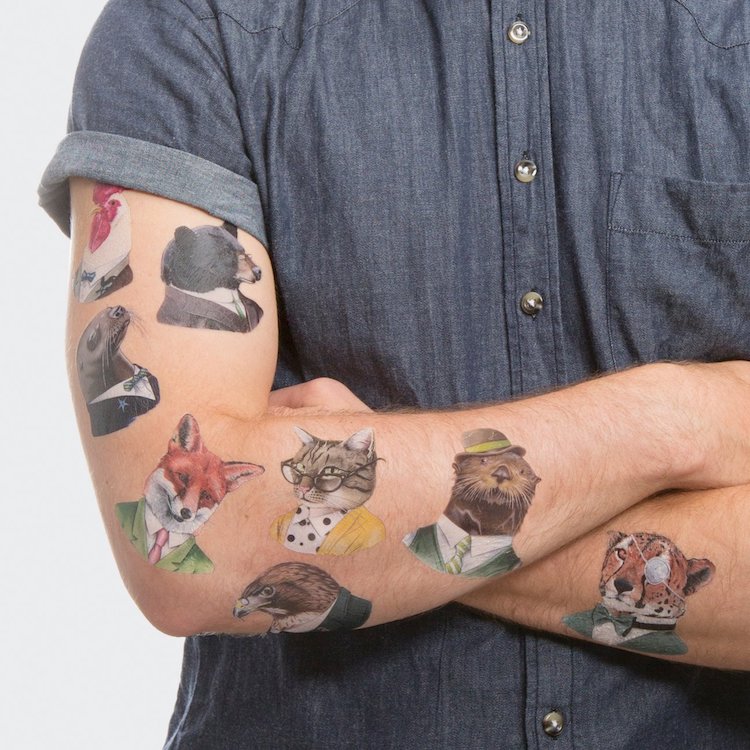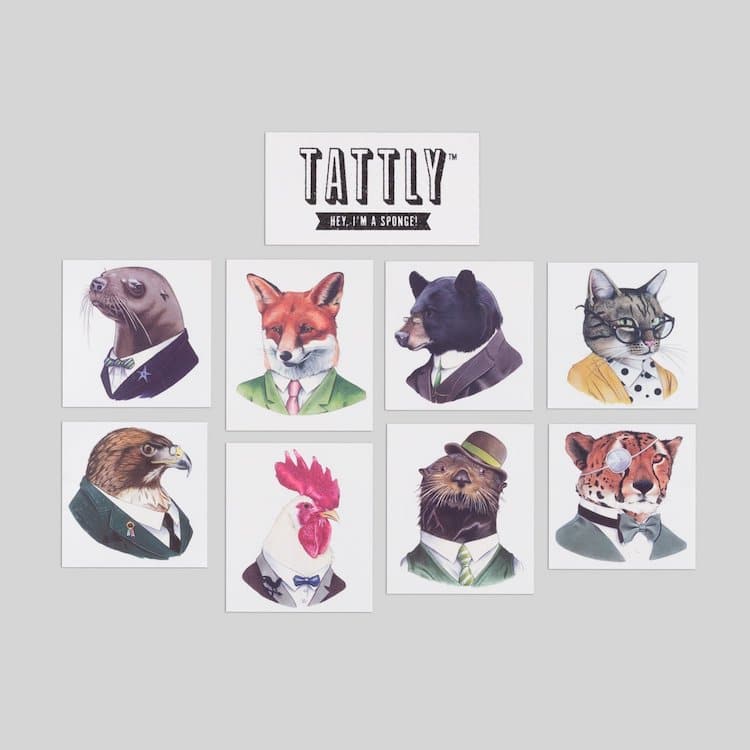 The Cat Club Temporary Tattoo Set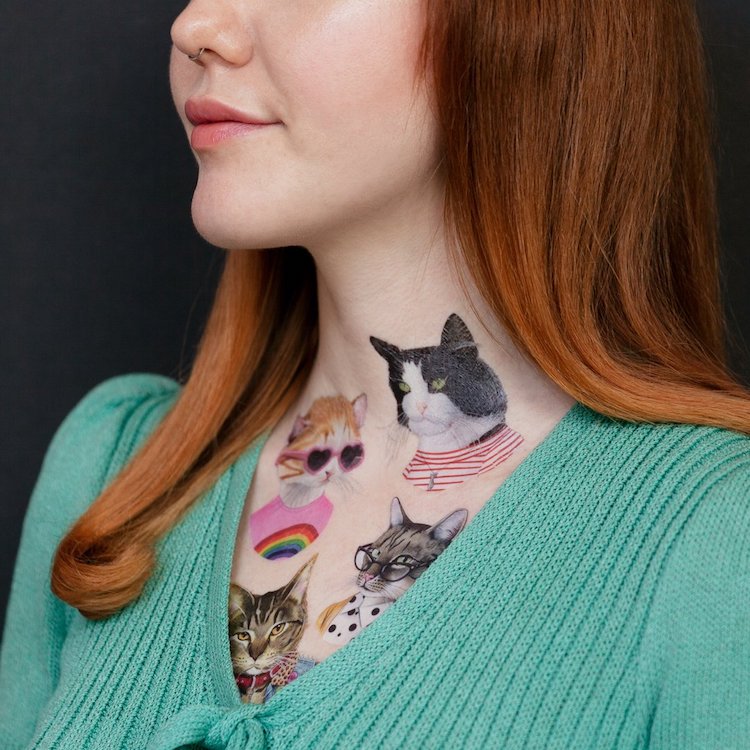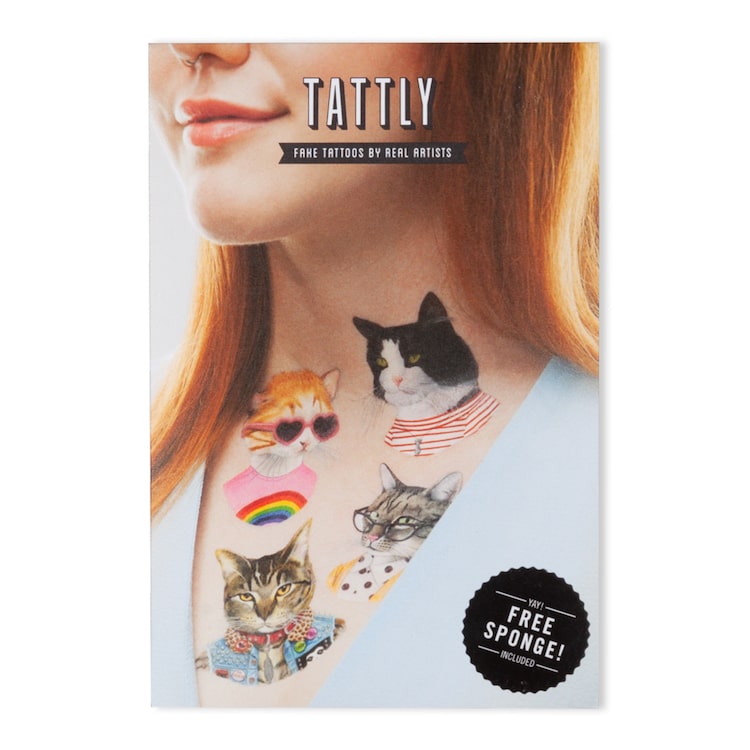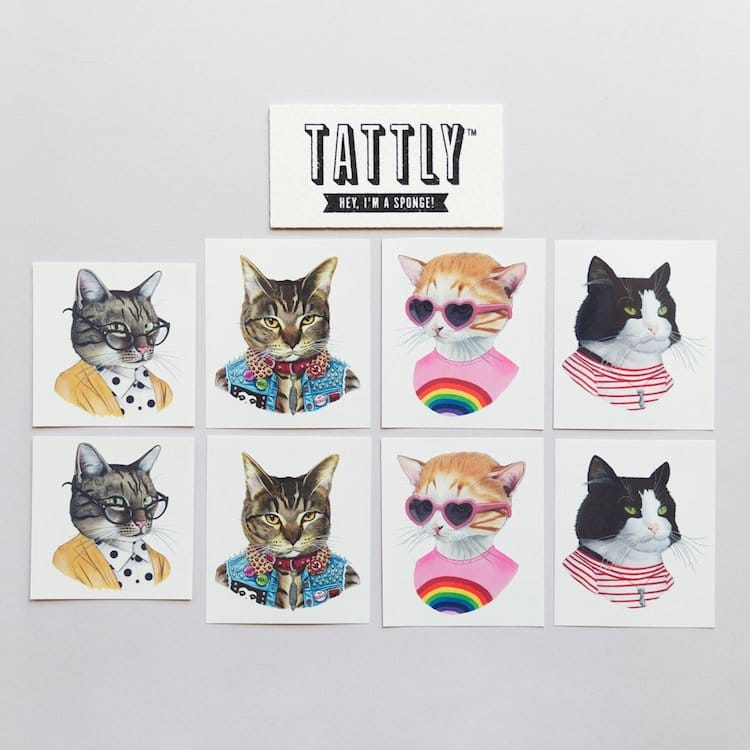 =
Tattly: Website | Facebook | Instagram
Related Articles:
10 freelance female artists creating stunning framed fine art prints
These reusable face masks help you stay safe and stylish with iconic artwork
Sleek style flourishes when you wear these cool blue floral temporary tattoos
Follow my Met Moderne store: Facebook | Instagram | Pinterest | Twitter
Subscribe to the My Modern Met Store newsletter for updates!