The tree of life holds a lot of symbolism in almost all cultures. It shows how the earth relates to heaven and hell.
There are many meanings and interpretations. The Tree of Life can be "a female symbol, bearer of nourishment, and a male symbol, visibly phallic – another union".
Trees that have no leaves, or only a few, illustrate your resurrection. The tree also bears fruit or seeds, which hints at immortality due to the constant cycle of production. The Tree of Life also gives gifts and wisdom of spirituality.
The Tree of Life can also represent our nervous systems when inverted. The roots represent the nerves of our brain and the branches spread throughout the body.
If you want to learn more about the symbolism behind the Trees of Life in different cultures, take a look here.
The tree of life used as a tattoo has many different meanings. It can represent the foundations of the world, immortality and renewal.
You need to research the meaning of Tree of Life tattoos so that you can choose the one that matters most to you. There are Celtic meanings, biblical meanings and many more. Once you've decided on the type of tree, you can customize it to match who you are.
And don't forget to decide if you want it in black and white or in color. If you choose the latter, you have to choose the colors you want and the effect they will have, be it watercolor backgrounds, colored leaves, etc.
If you include the birds, it means sustenance, wealth, and prosperity. If you put a Sun and / or a Moon, it represents the passage of time and the connection we have with the sky. If they are a backdrop to the tree, it represents renewal. Most importantly, the tree signifies immortality and this woman will last for eternity.
So if you are looking for a Tree of Life tattoo, really think about the design so that you can have a special and unique image for you.
Here are 85 images for your visual pleasure and inspiration. You can take pieces and make your own family tree, palm tree, pine tree, or forest.
1. A thick outline.
Next Luxury
2. The birds flock together.
Creative Fan
3. The leaves of a tree continue to grow.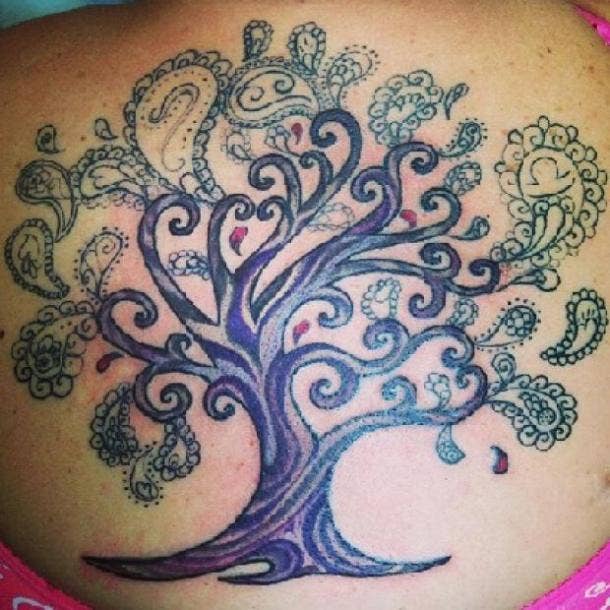 golfian.com
4. A little uneven.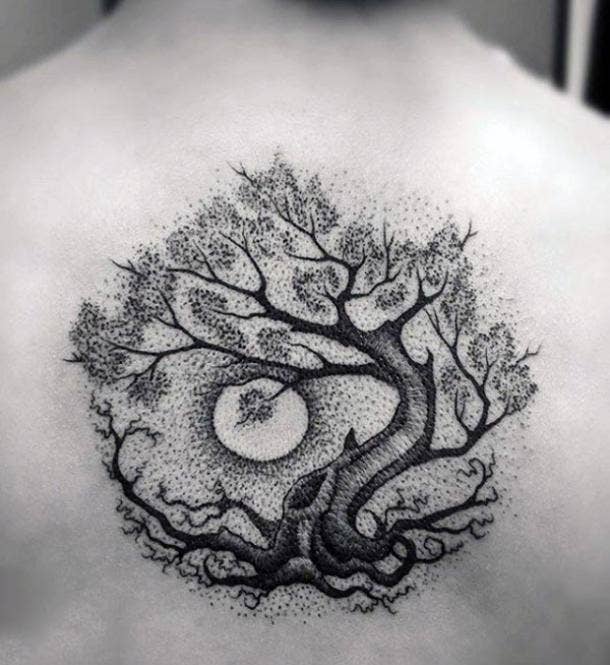 Next Luxury
5. Mandalas for life.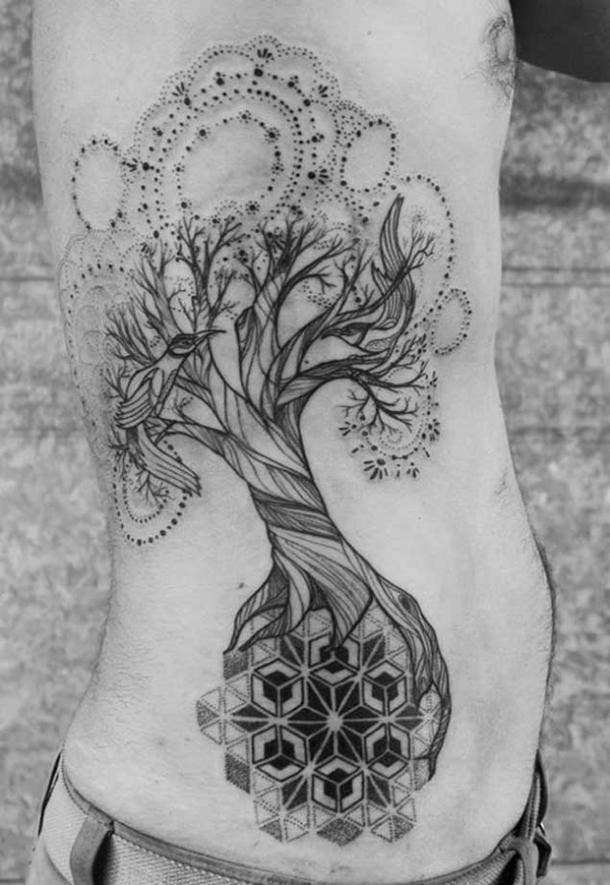 Pinterest
6. Names are part of your tree of life.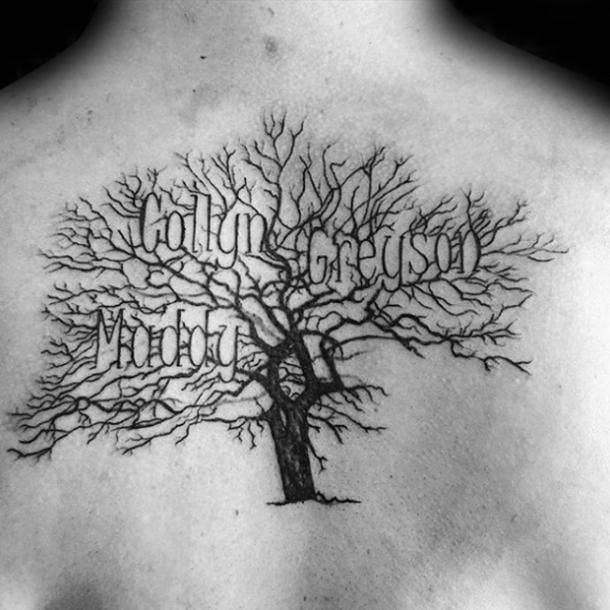 Golfian.com
7. Hearts of love.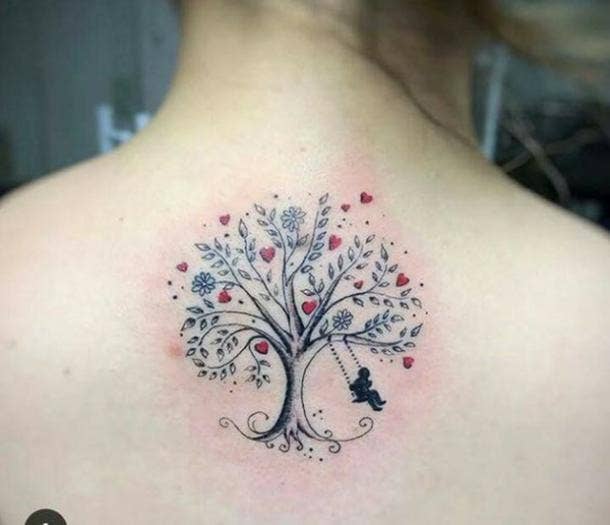 Pinterest
8. We all have roots.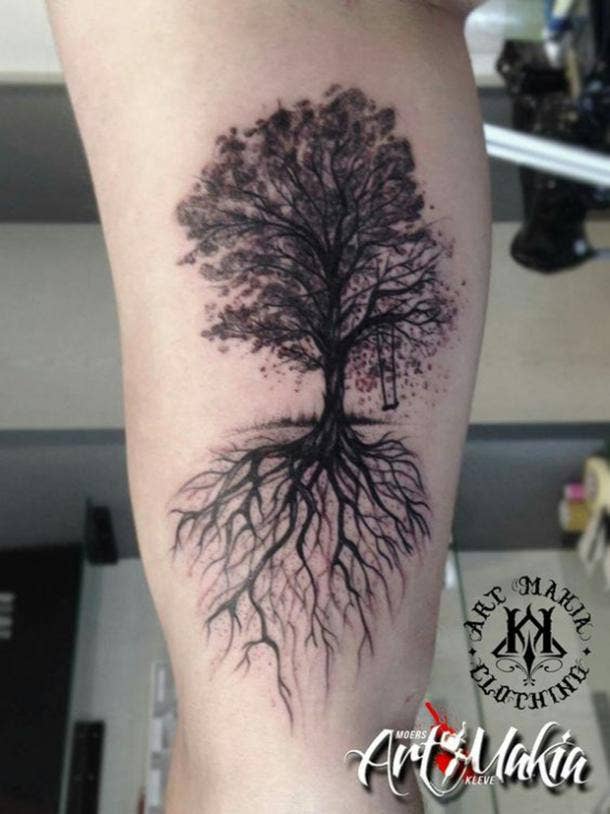 Pinterest
9. Life and death are linked.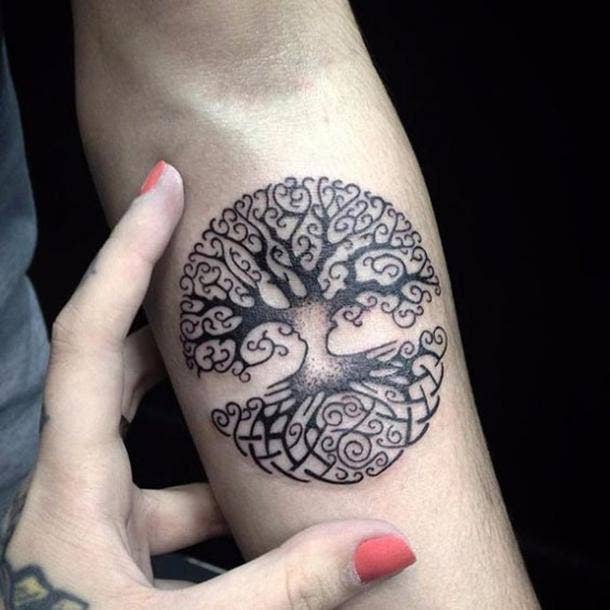 Tattoo
10. Geometric tree of life.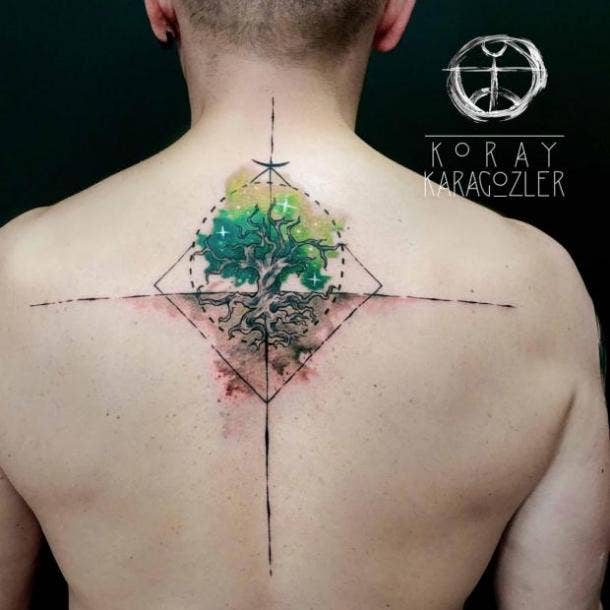 Pinterest
11. A green leaf on a dormant tree.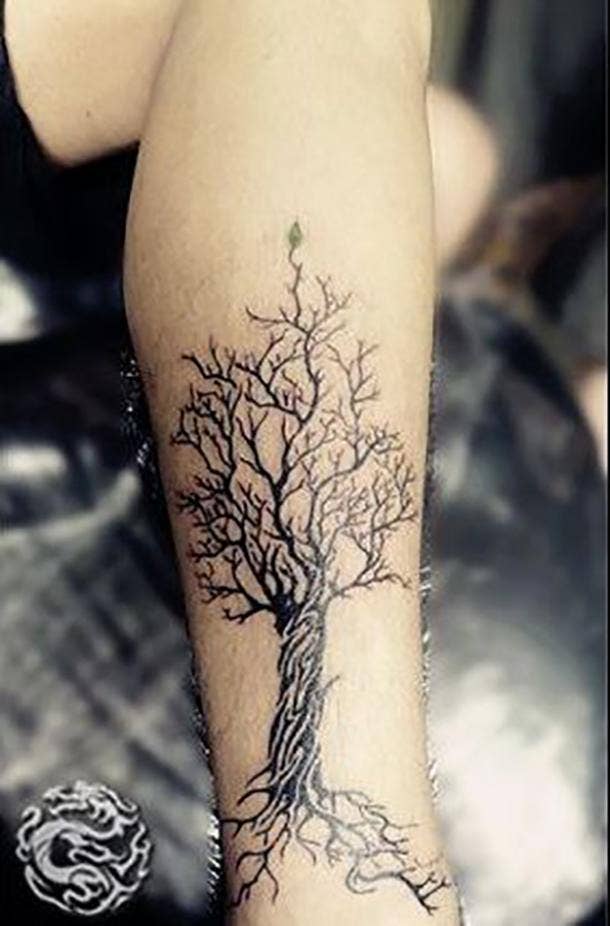 Free-tattoo.org
12. Lively and clear.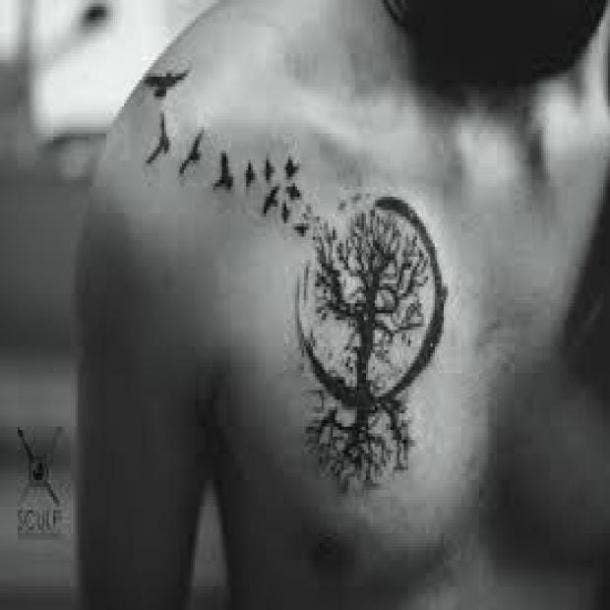 Tattoo Ideas For Men
13. The owl watches over your tree of life.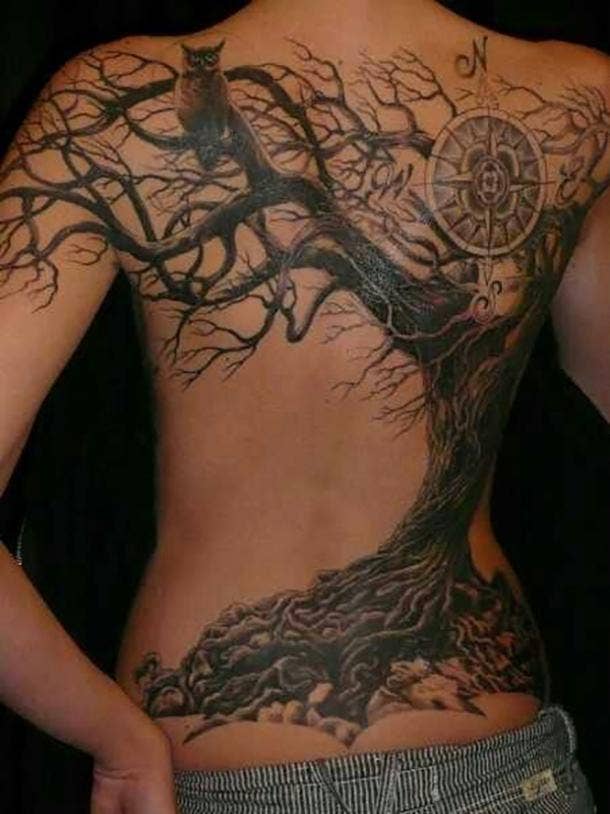 Tattoo screens
14. The more roots you have, the more interesting your life.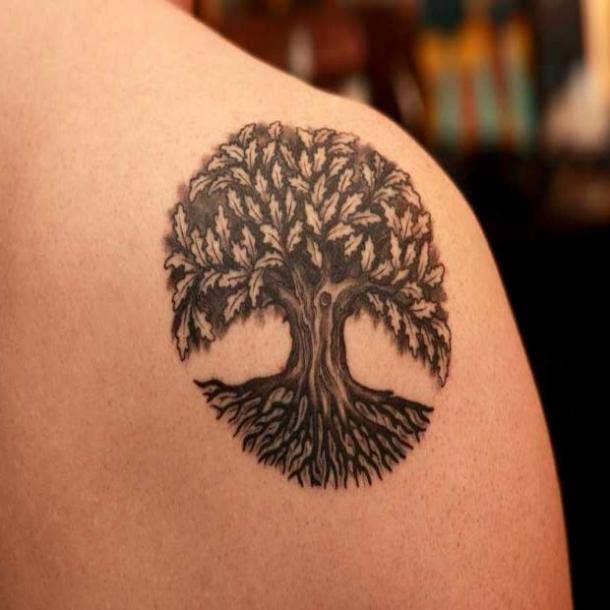 Ask for ideas
15. A crescent moon.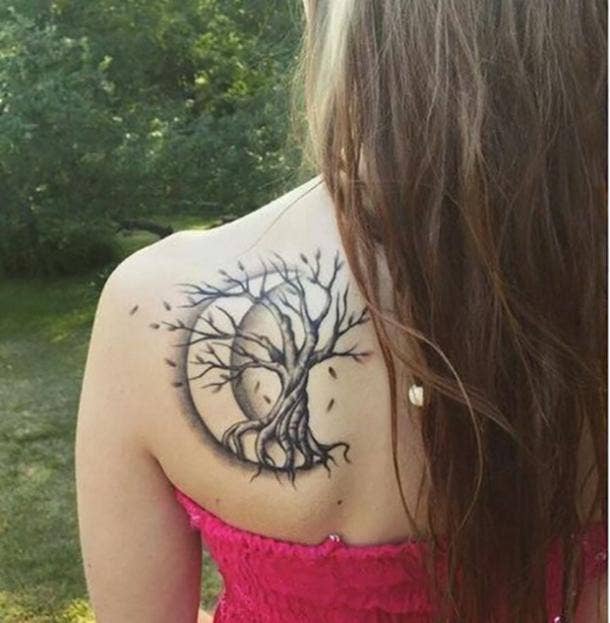 For Creative Juice: Ideas, Projects & Tutorials
16. A light and vaporous tree.
Instagram / Rossanascaravella
17. Cyber ​​tree.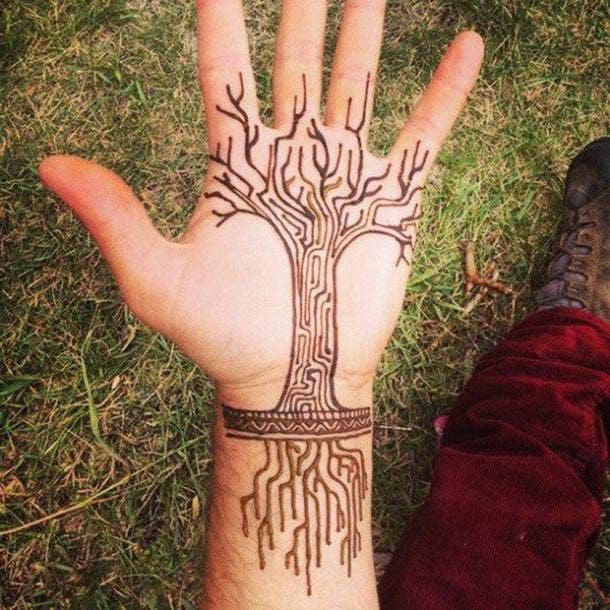 Pinterest
18. A solid tree.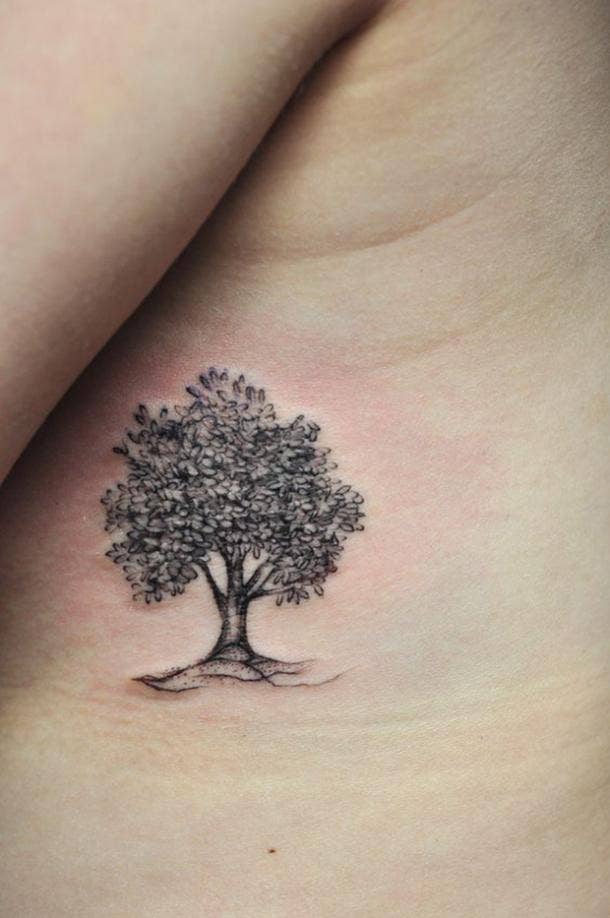 Pinterest
19. A subtle understatement.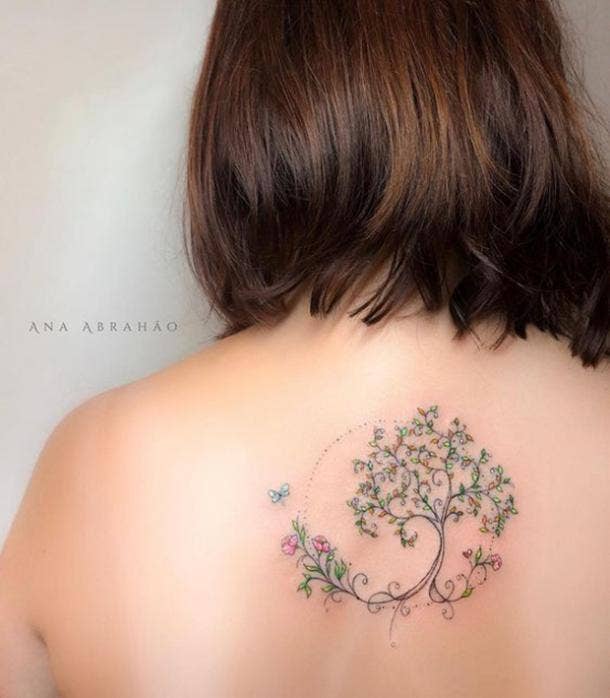 tattoo2me
20. The sun and the moon are part of your tree of life.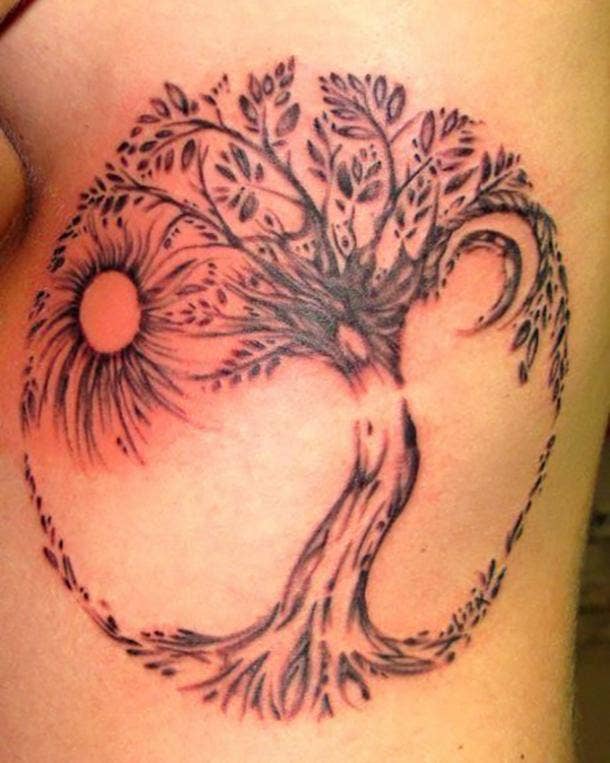 Pinterest
21. A beautiful combination of green.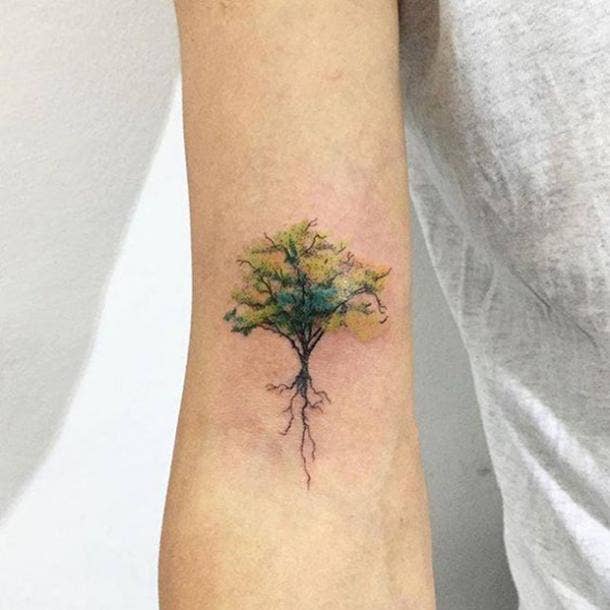 skindeeptales.tumblr.com
22. Two little birds sitting in a tree.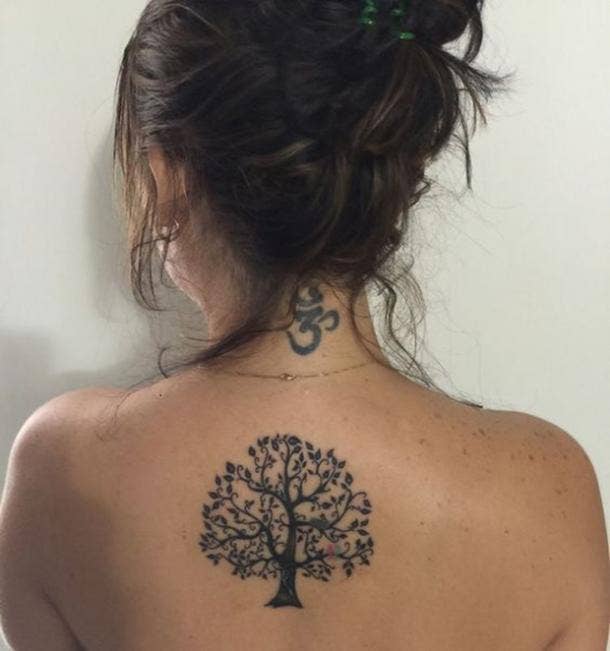 Pinterest
23. A tree is the symbol of your soul.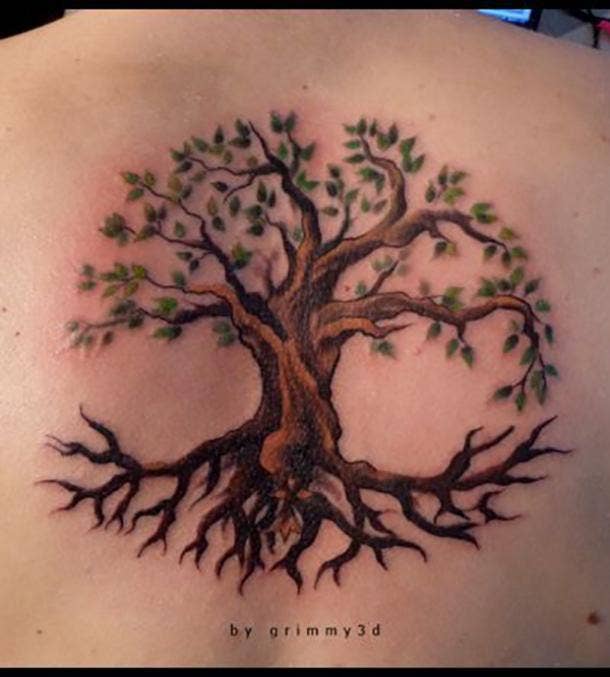 tattoos.net
24. Just a nice preview.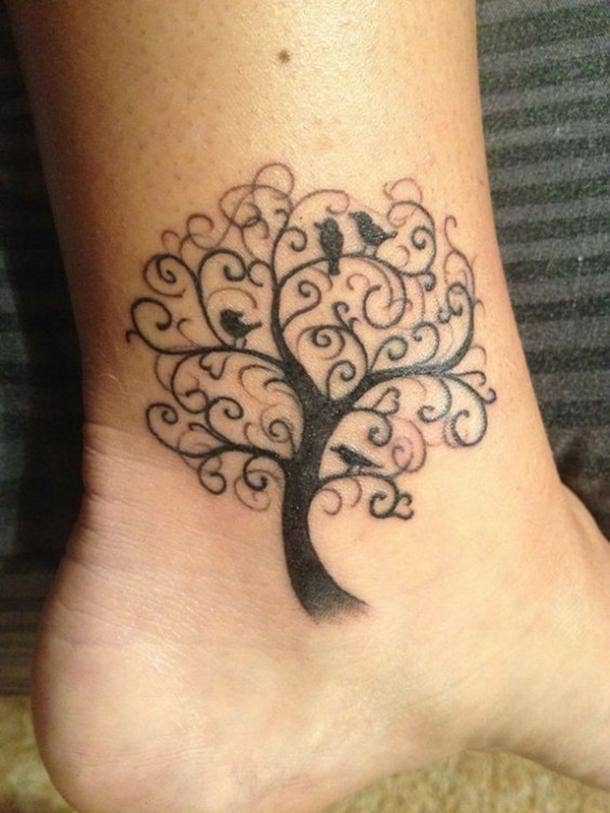 Pinterest
25. Initials carved in a tree.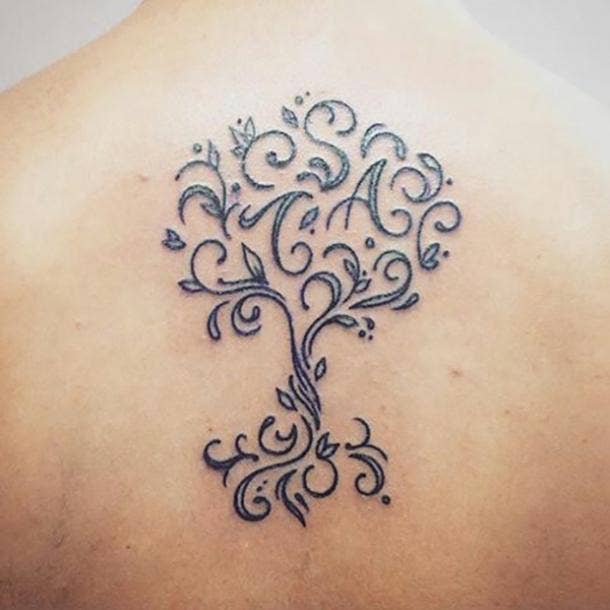 Pinterest
26. Just a reminder that life is too short.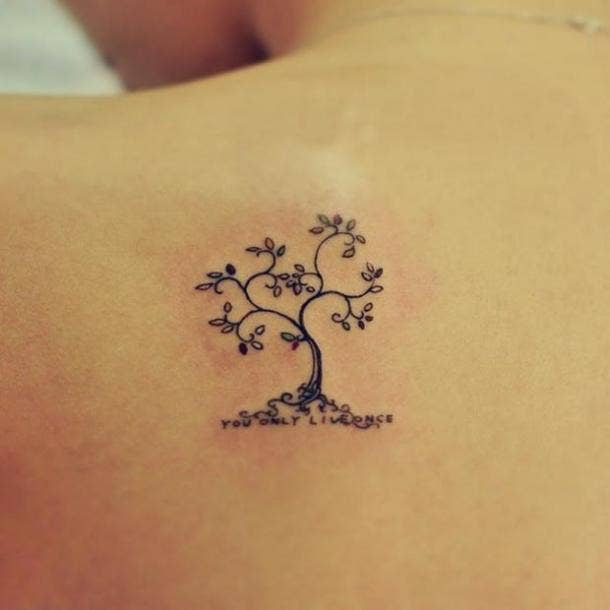 Free tattoo designs
"We only live once."
27. Bright and warm colors.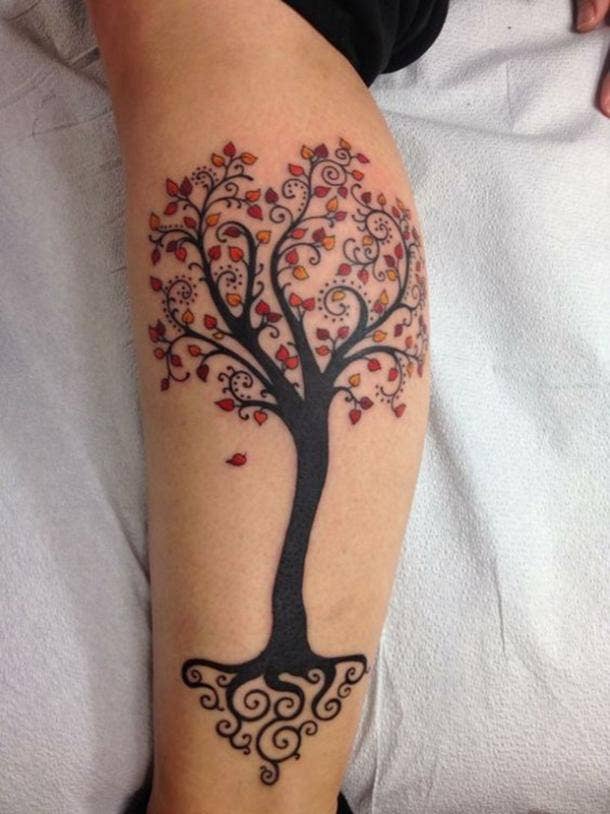 Pinterest
28. A female tree of life.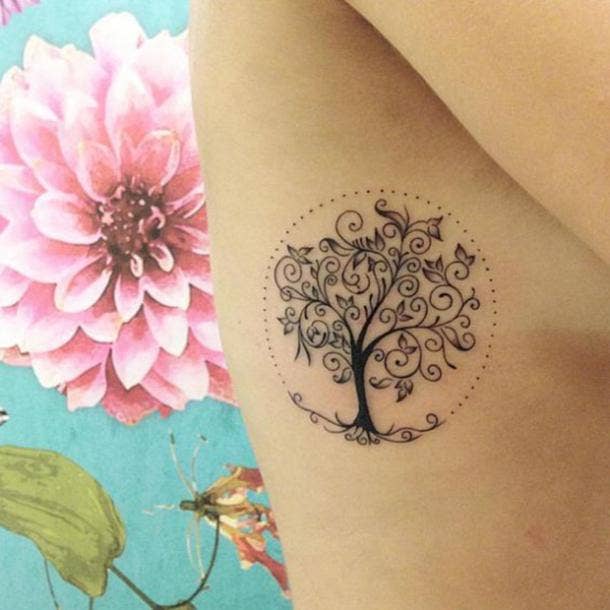 Women in ink
29. Dark lines show the depths of your soul.
Tattoobite: Design & Ideas
30. The comparison of light and dark.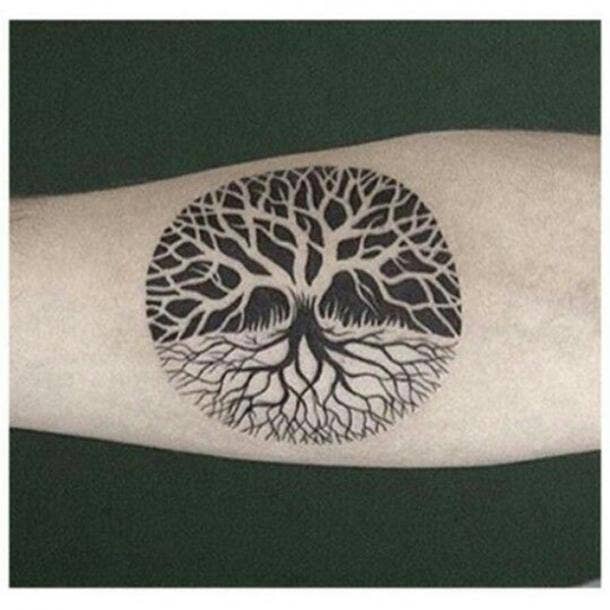 Pinterest
31. A clear and traditional image.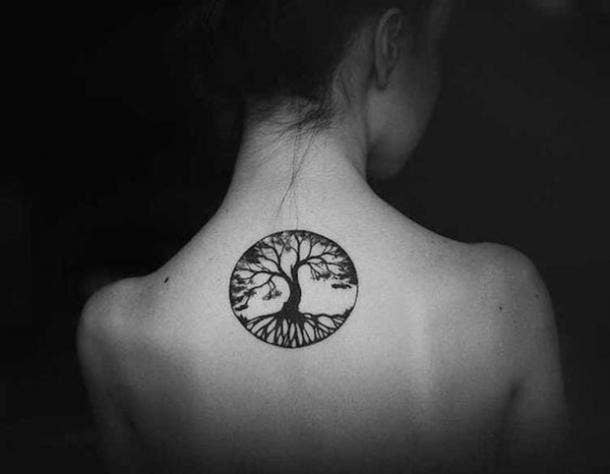 Deavita
32. An eventful life.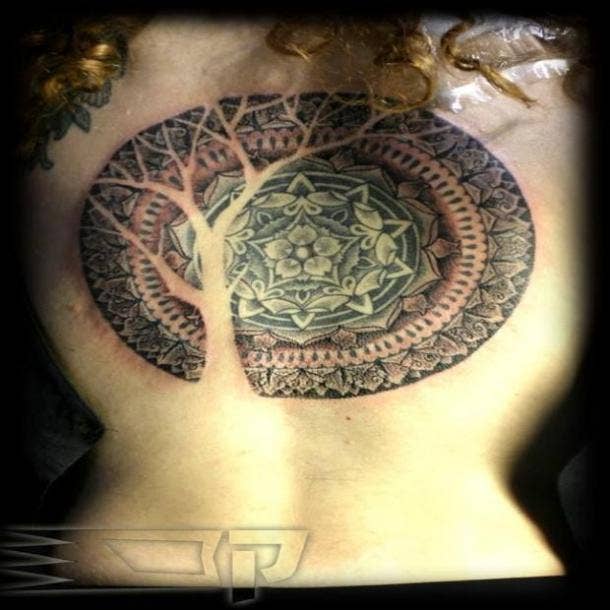 Pinterest
33. A splash of bright color.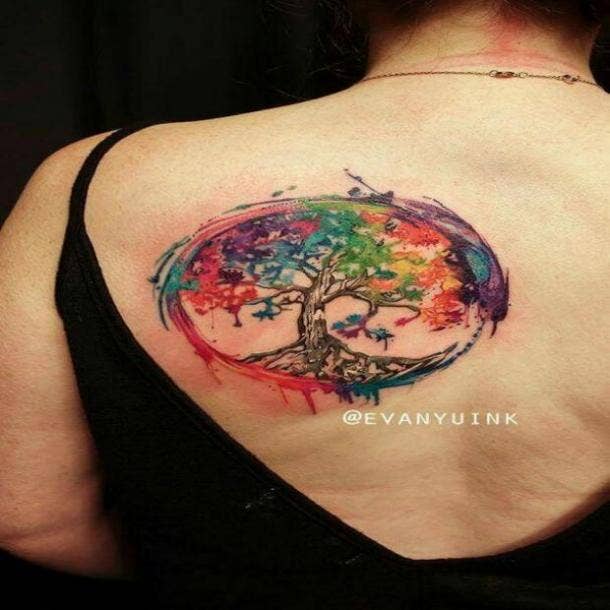 Pinterest
34. A little blue and pink bring the tree to life.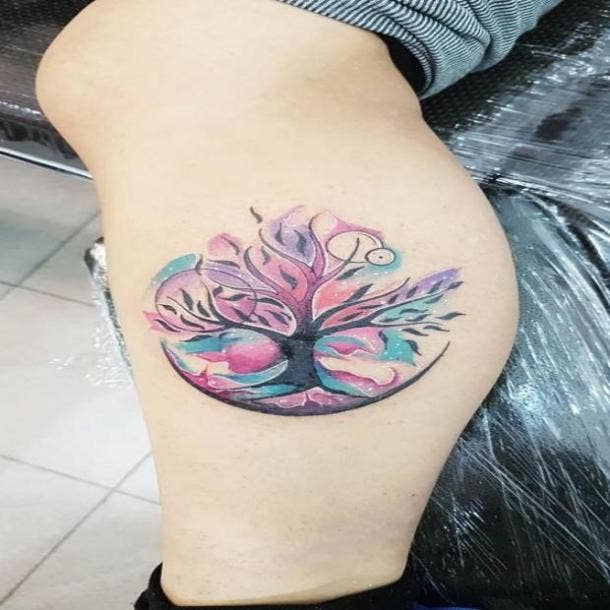 Beauty Finals
35. What an amazing thing a little color can do.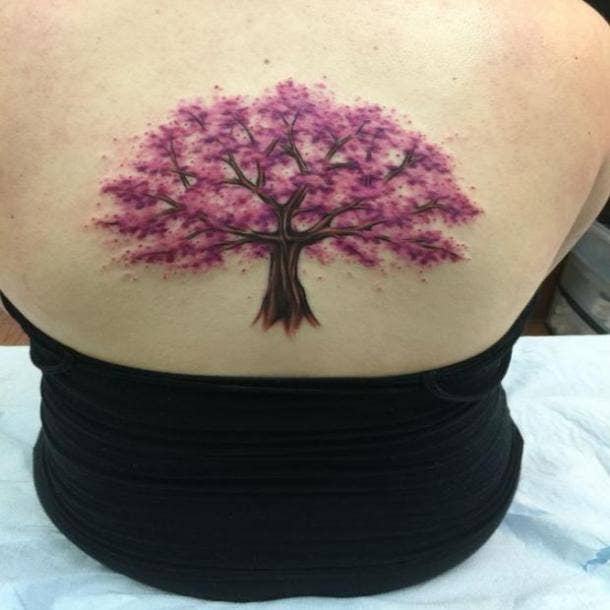 Pinterest
36. Just a quick statement.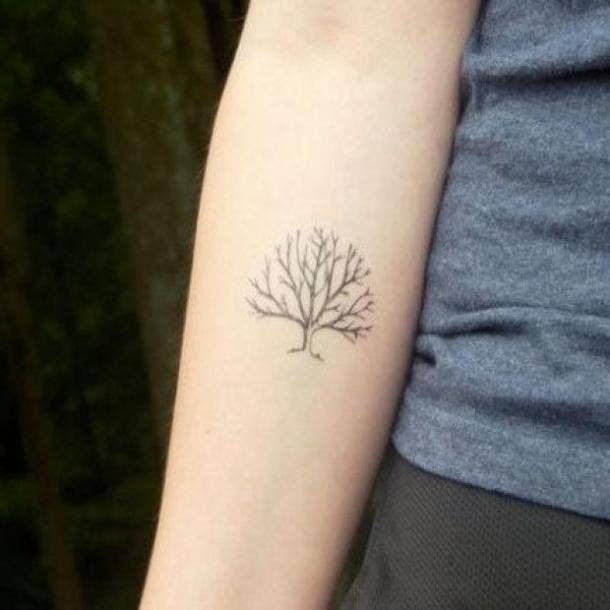 Sahifa
37. A branch of beautiful vibrant flowers.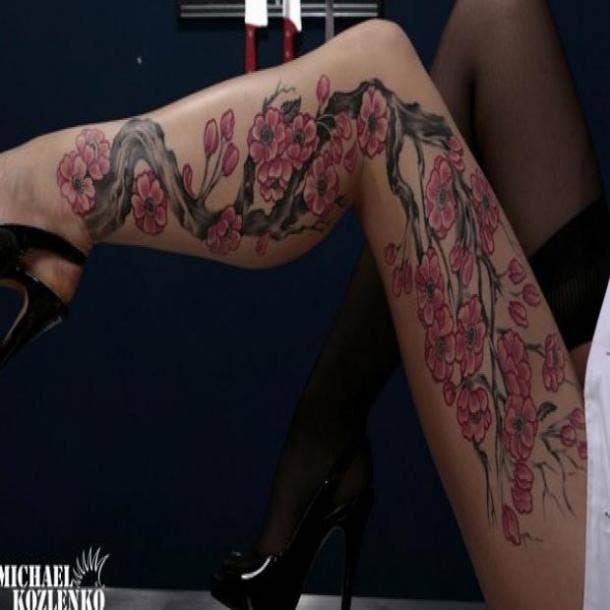 Cuded
38. Three examples of different trees of life.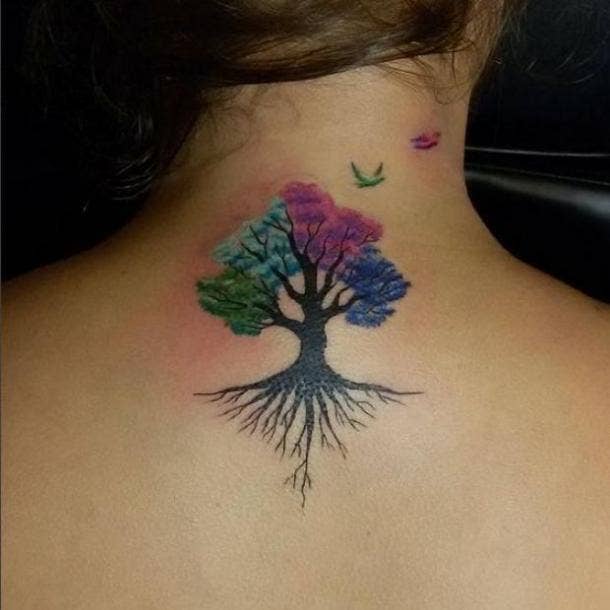 Viral Tattoo
39. A torso full of colors.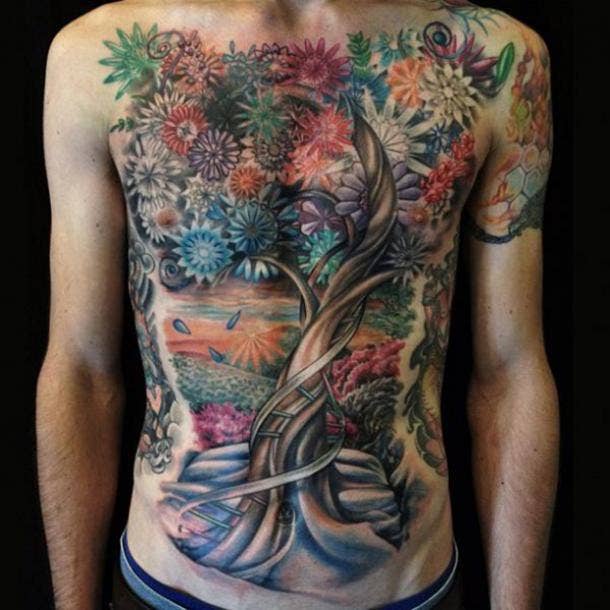 Pinterest
40. A little color shows how alive and thriving the tree is.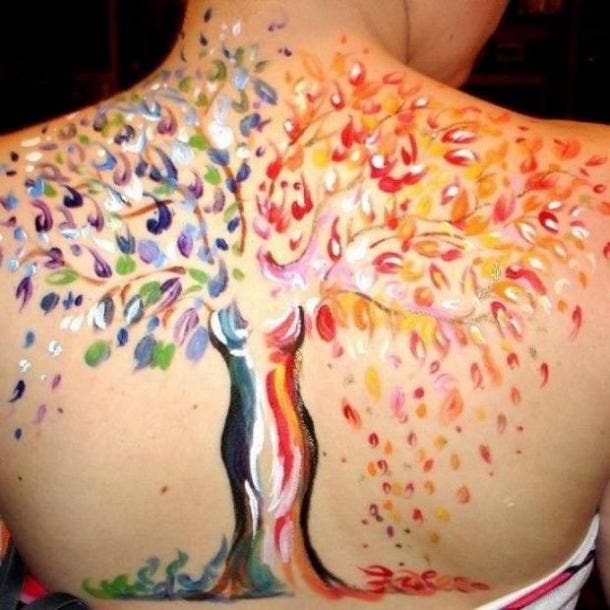 Weird Stuff Magazine
41. A bright, glowing tree image for a girly girl.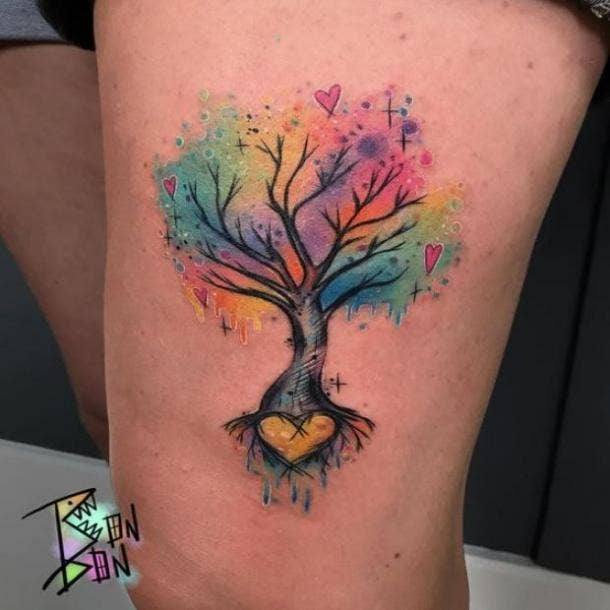 Hot tattoo designs
42. A real watercolor tree.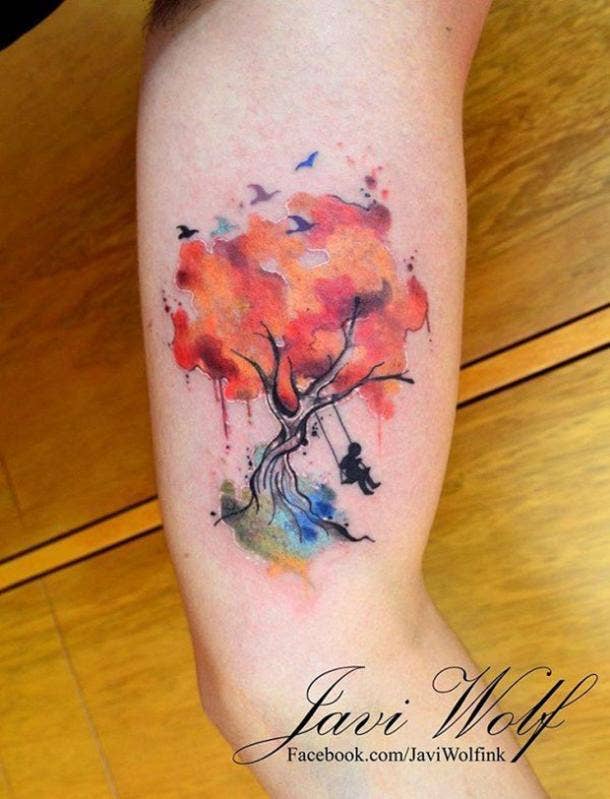 Pinterest
43. wispy, girly, adorable.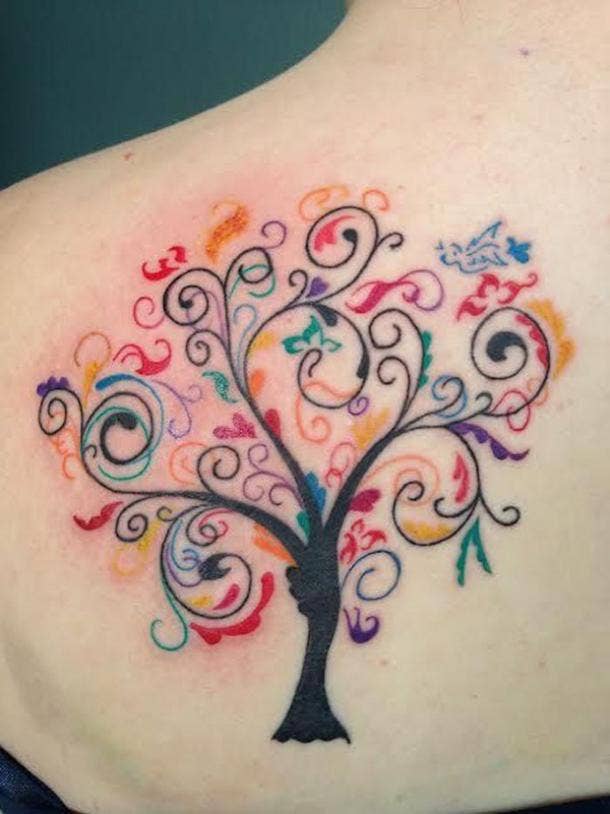 Sahifa
44. A little realistic.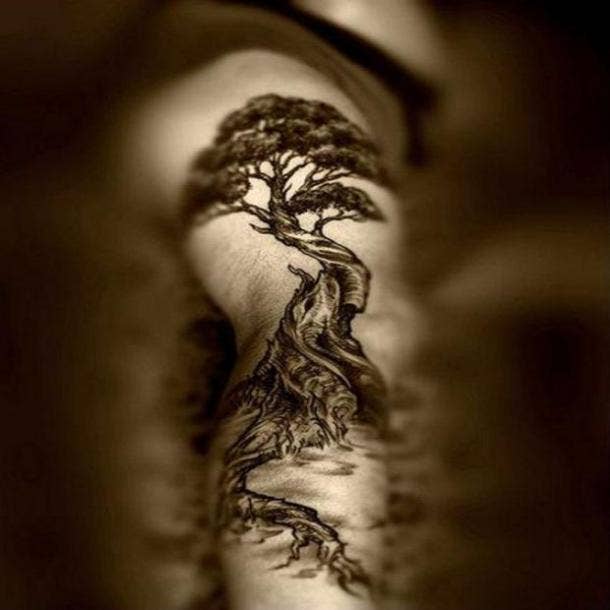 Sahifa
45. Simple, never boring, never boring.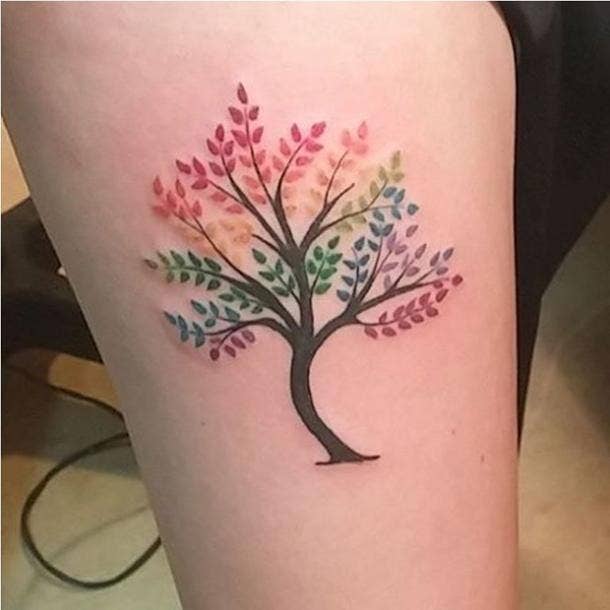 Lovecraft Tattoo
46. ​​Old and timeless.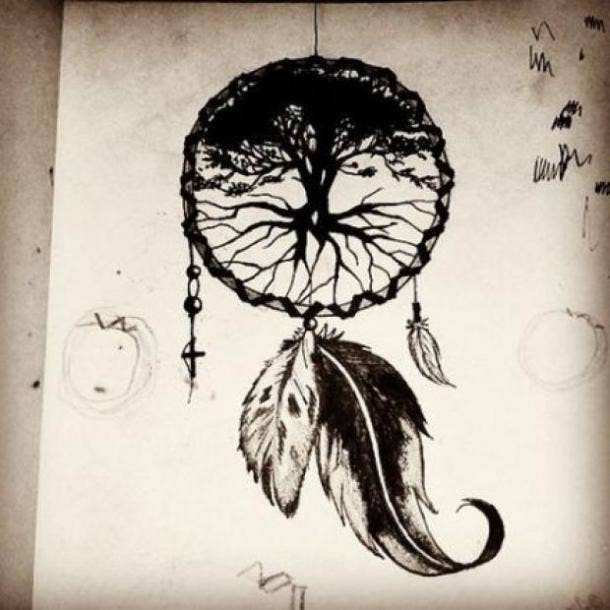 Tori tattoo journal
47. The incredible sky behind a sharp outline.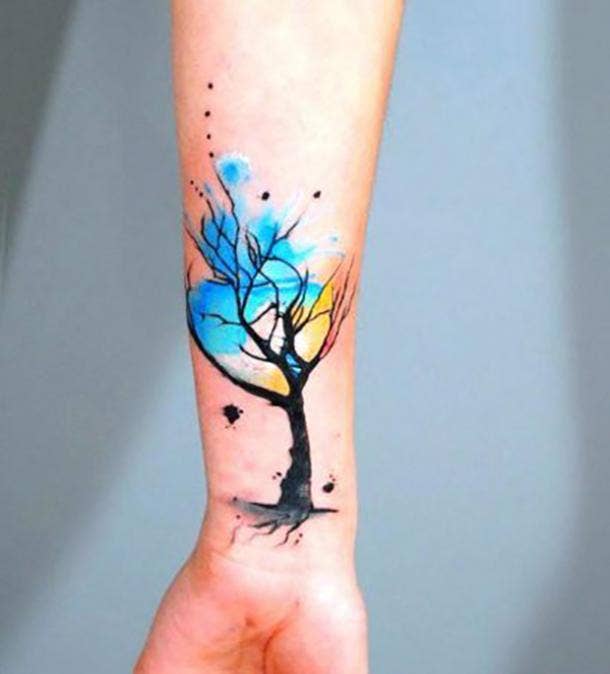 Tattoos For Guys
48. Your DNA is part of your family tree.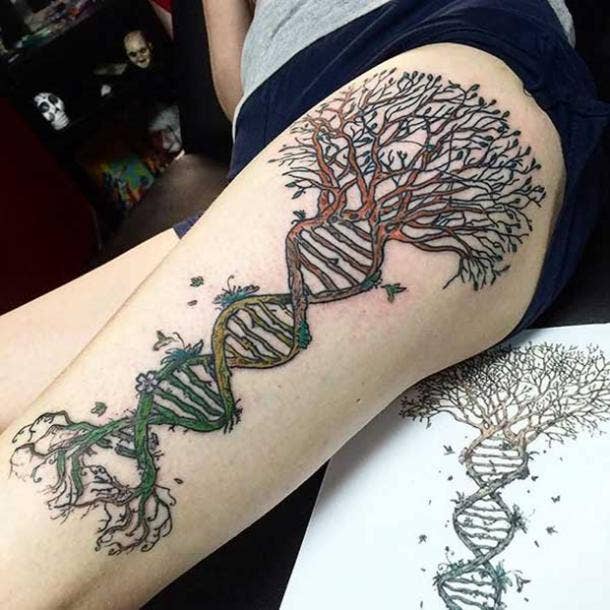 golfian.com
49. A full moon tree = full life.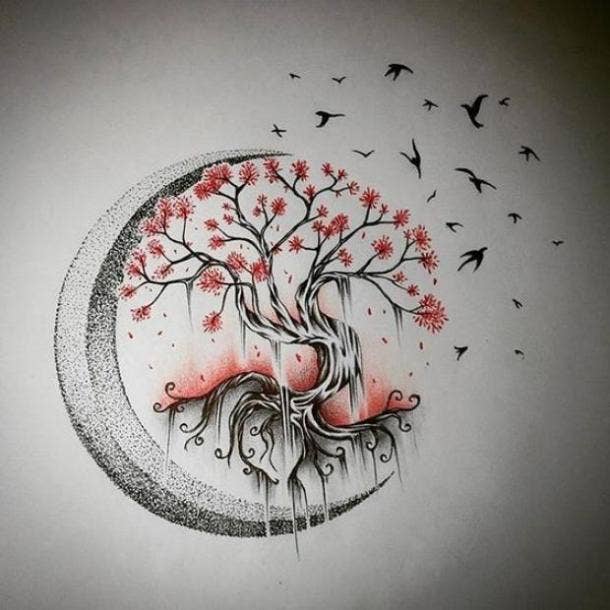 Laryoo
50, bright colors bring happiness to every corner of your life.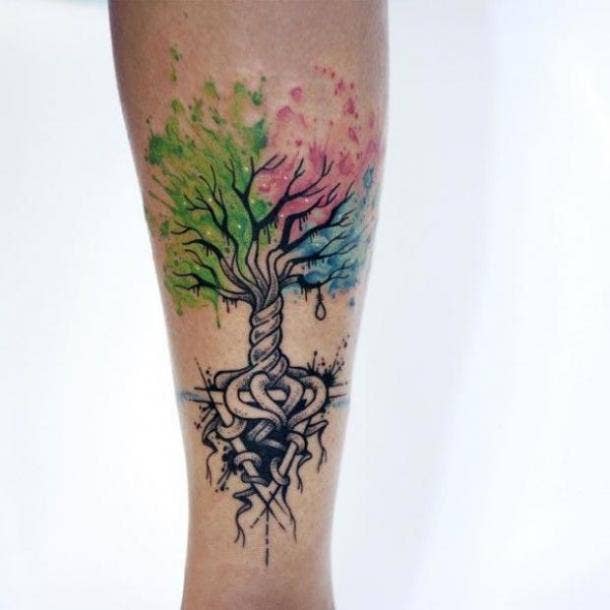 Tattoo Ideas Online
51. This one is my favorite.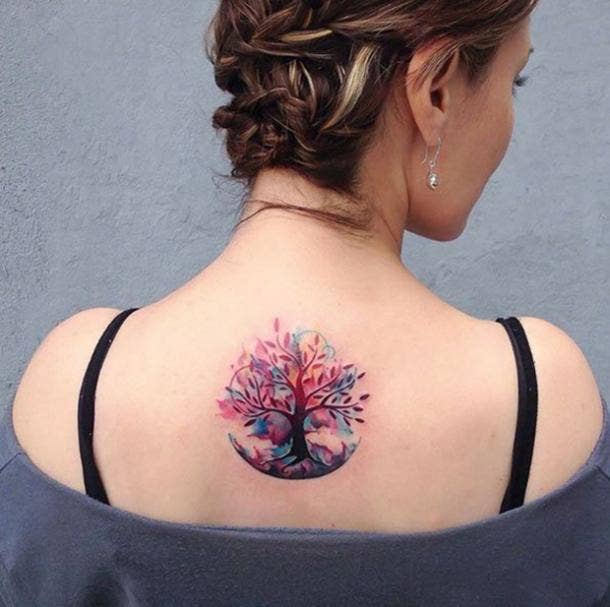 Lunahonor
52. A set of watercolors.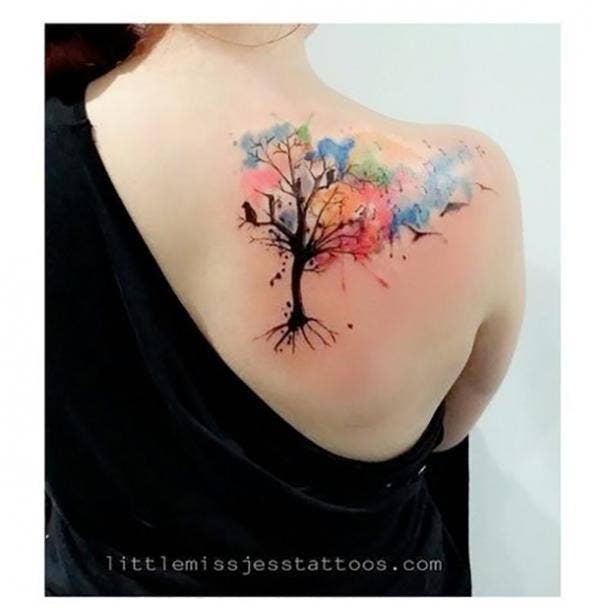 littlemissjesstattoos.com
53. A vibrant tree of life.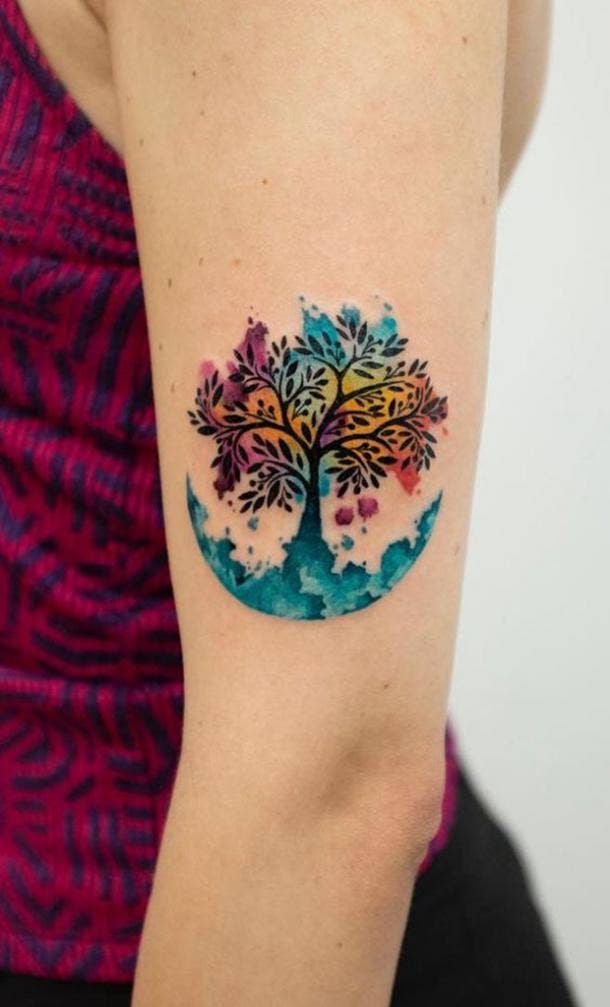 Kick in the ass
54. An amber.
Tattoos
55. The key to life.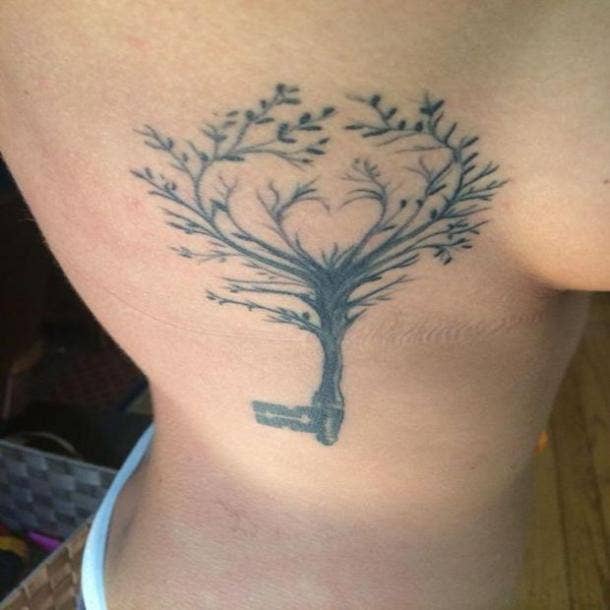 Pinterest
56. An entirely pink tree.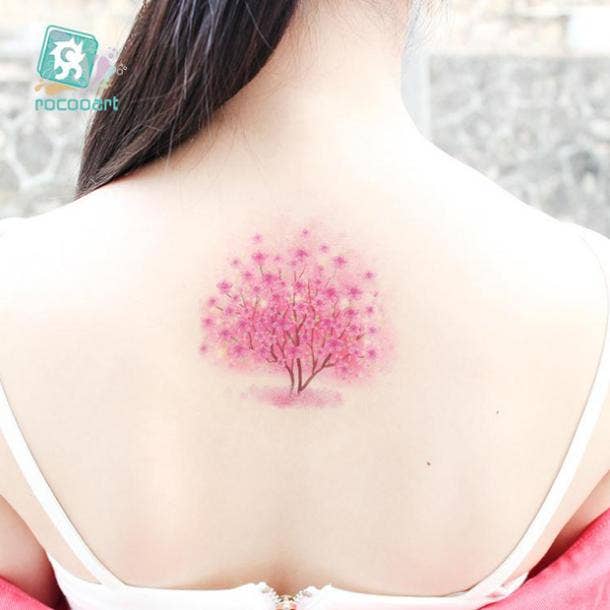 Shopee
57. An inspiring family tree.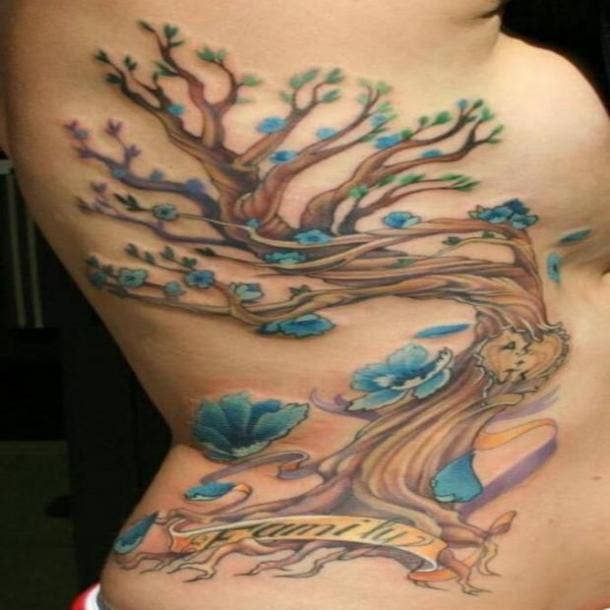 Tattoo Ideas For Men
58. A tree underlined in color.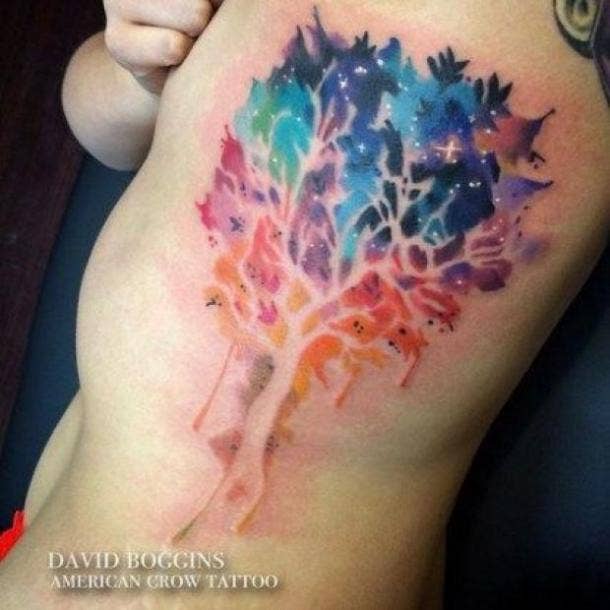 Jennifer Tattoo Blog
59. A tree saturated with color.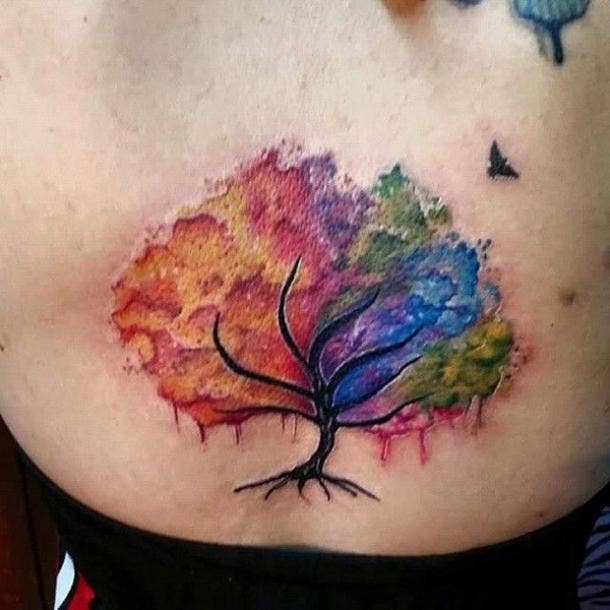 tattoo, stun
60. A tree splashed with paint.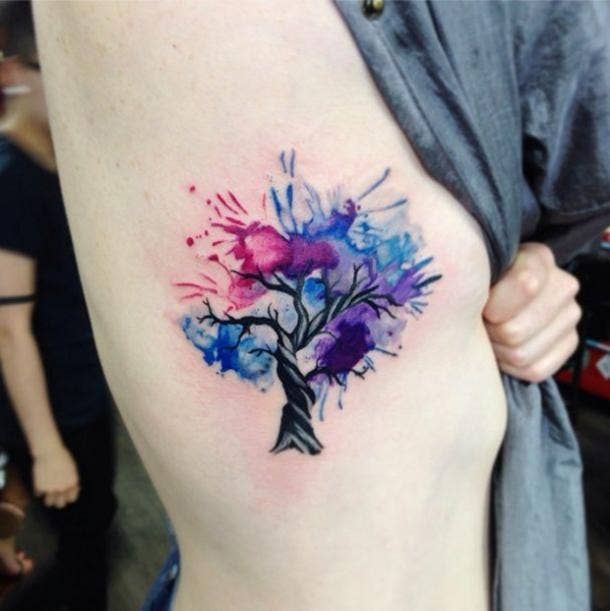 Pinterest
61. A tree is standing.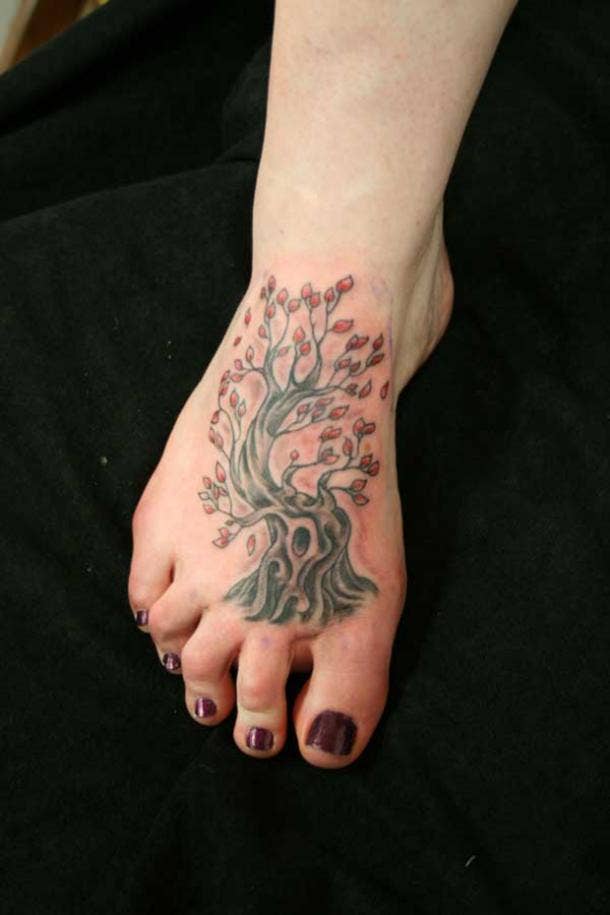 Tattoos design
62. A little strange.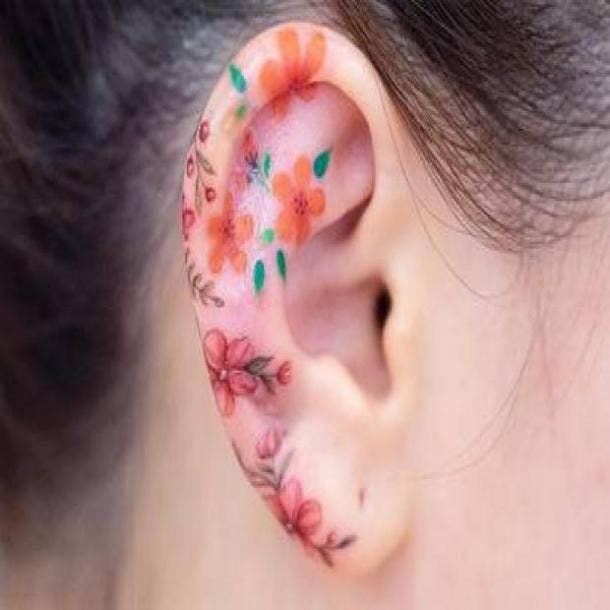 Charm
63. So clear and colorful, it looks almost real.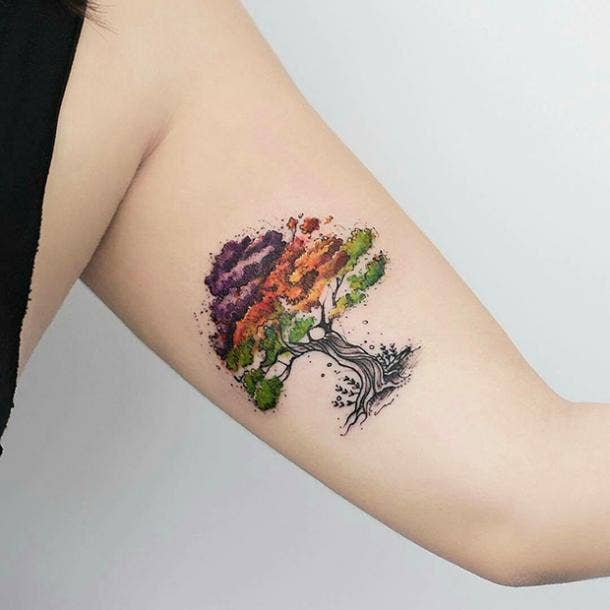 Pinterest
64. An exact replica.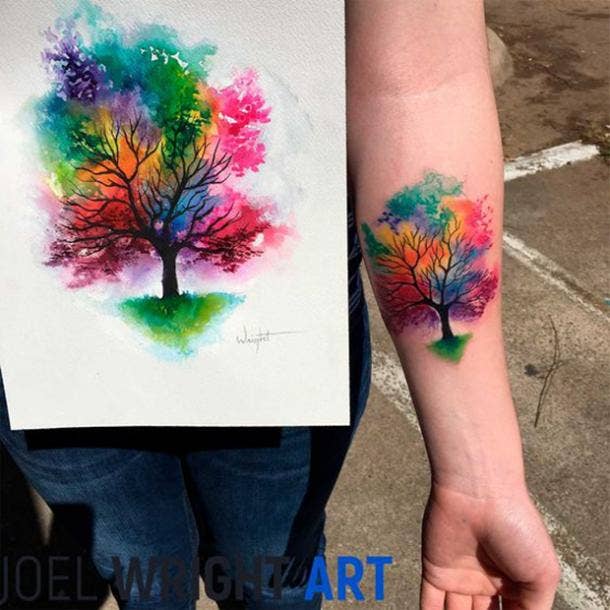 Joel wright
65. A tree gives you warmth.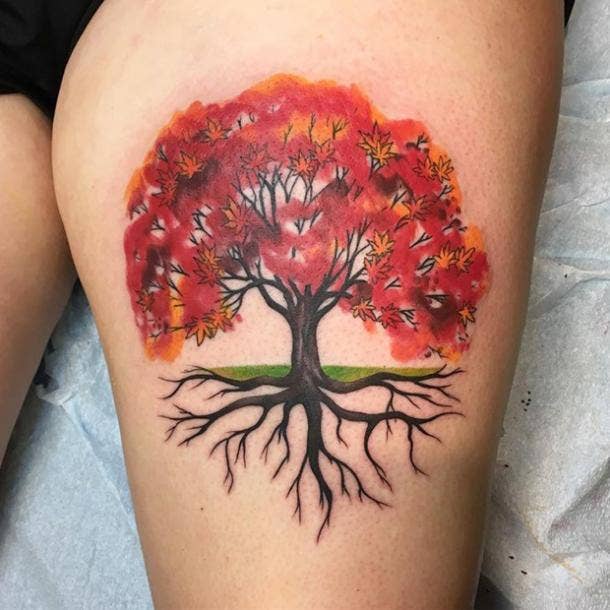 All the best ideas
66. A tree dedicated to a loved one.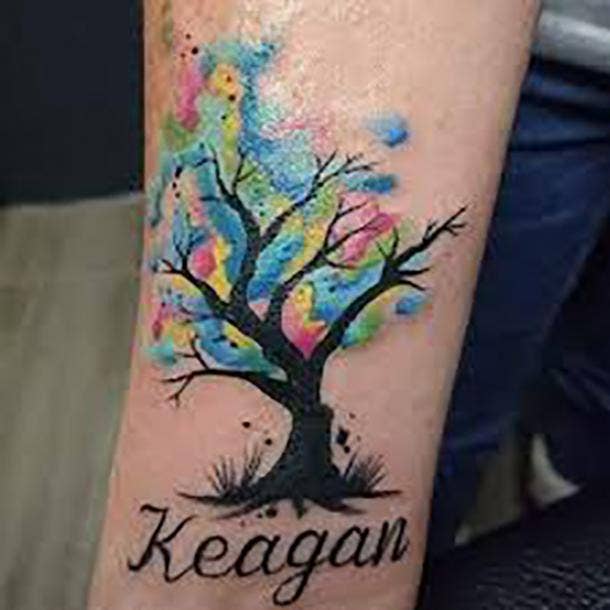 Imaginarium inks
67. When you steal the nest.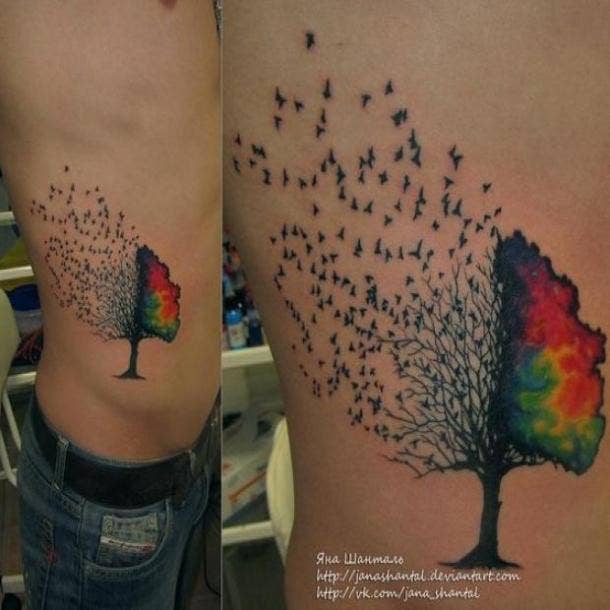 Deviant art
68. A tree that takes its leaves.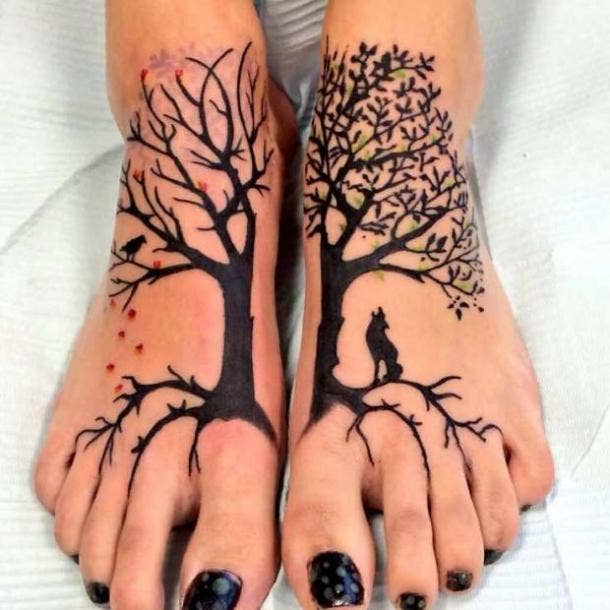 Tattoos design
69. Show your mind.
Instagram / dark matter.ink
70. All seasons.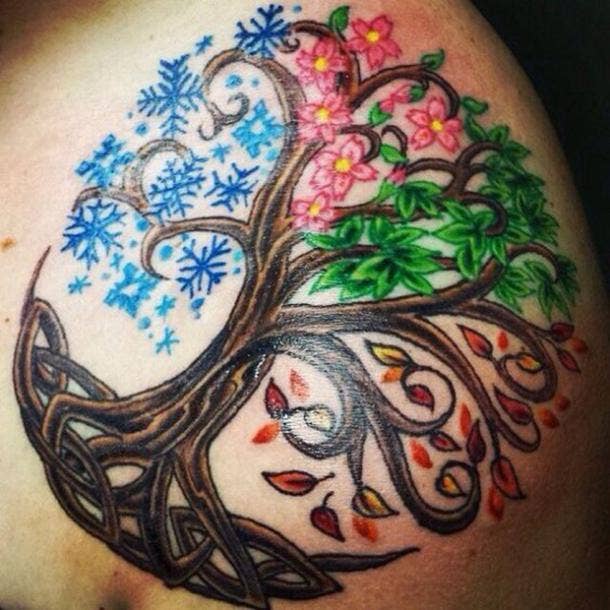 Entertainment mesh
71. You hold your life in your hands.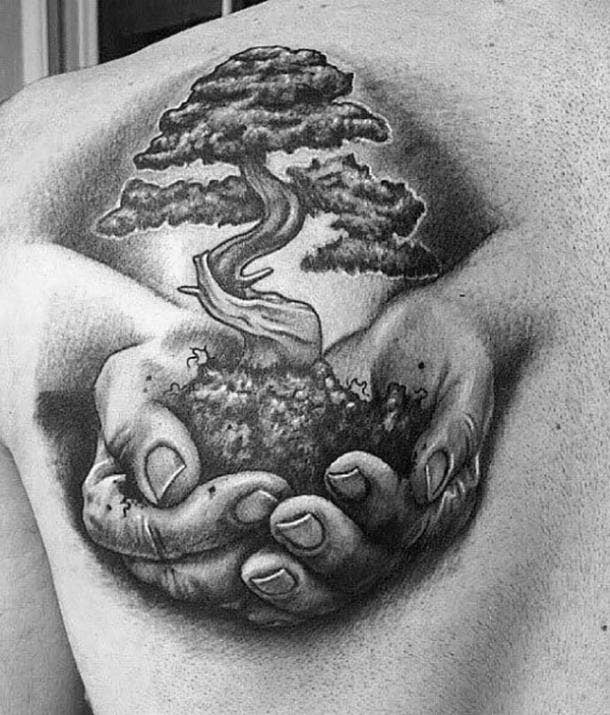 Entertainment mesh
72. Your tree is your dream.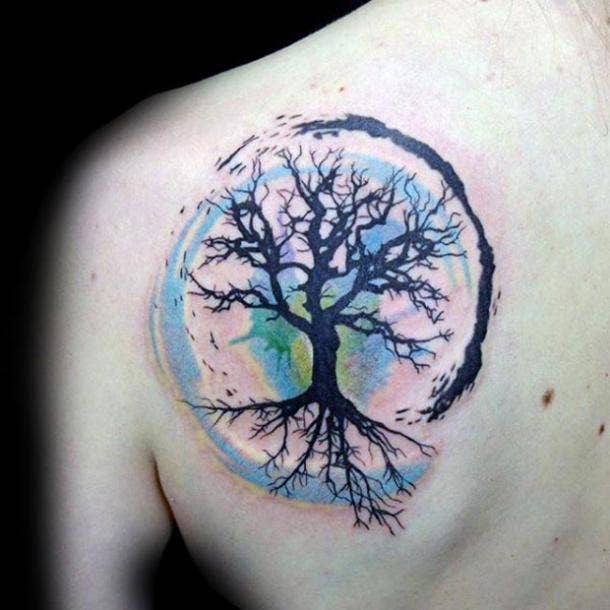 Next Luxury
73. Turn your tree of life into a treehouse.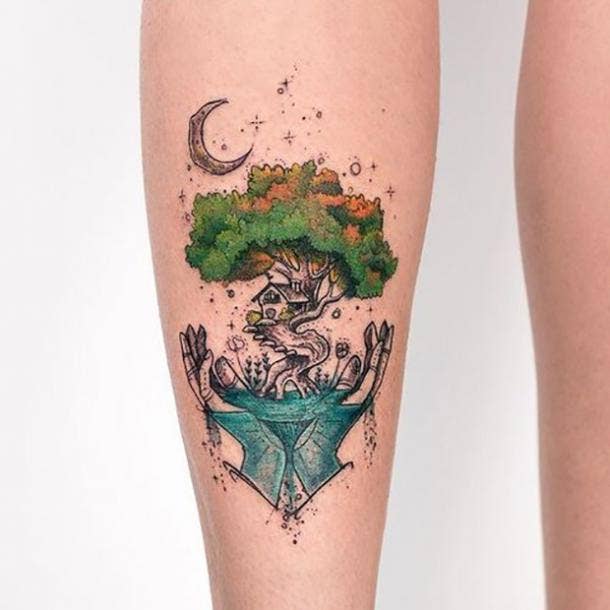 Weheartit
74. It is the circle of life.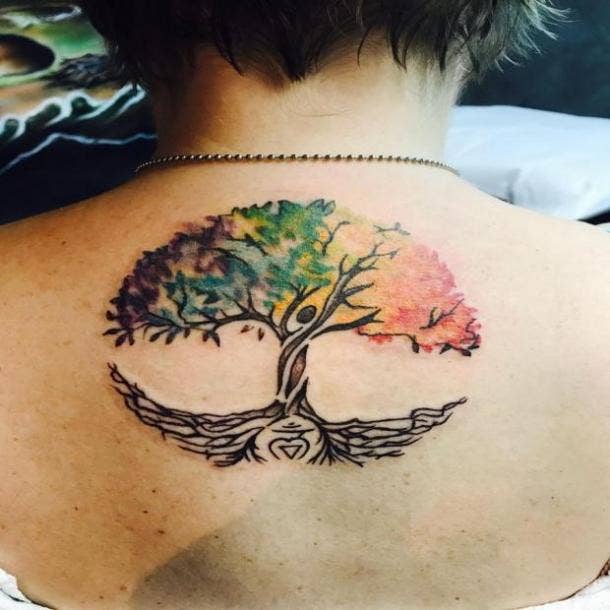 Pinterest
75. A touch of green.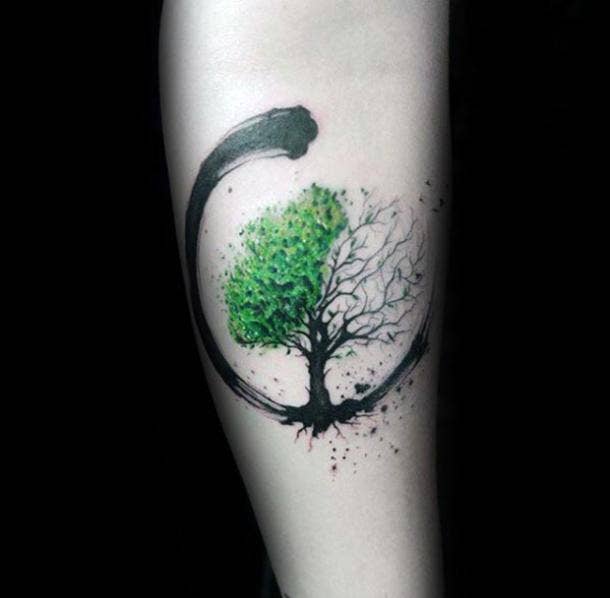 Next Luxury
76. Ink drops.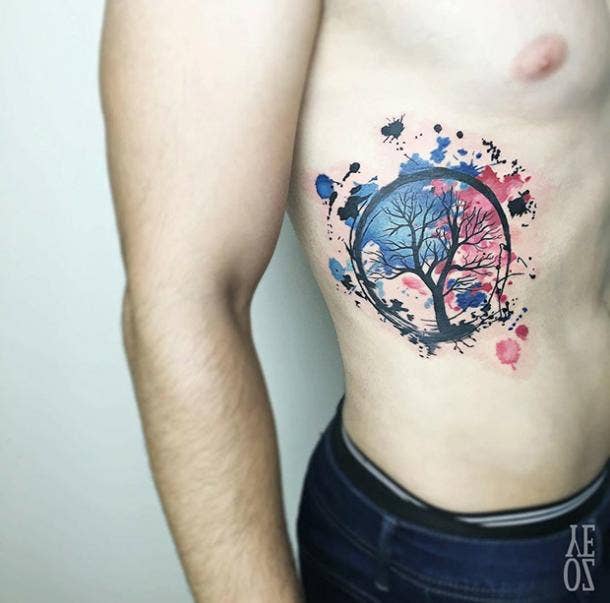 Media democracy
77. Yin Yang.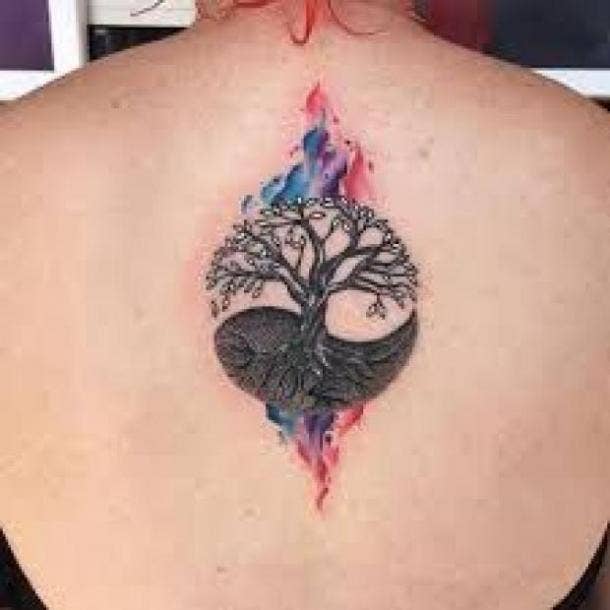 Pinterest
78. A beautiful baby belly.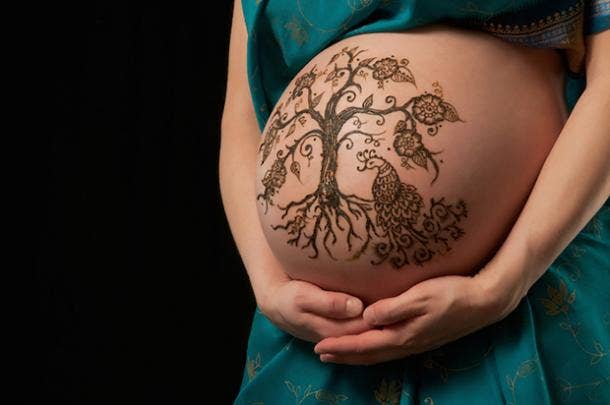 Tattoos with meaning
79. A heart tree.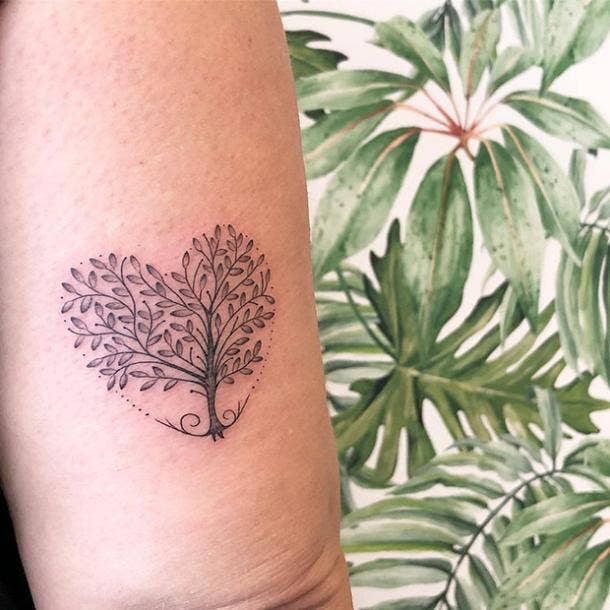 Tattoos For Women
80. Life goes on.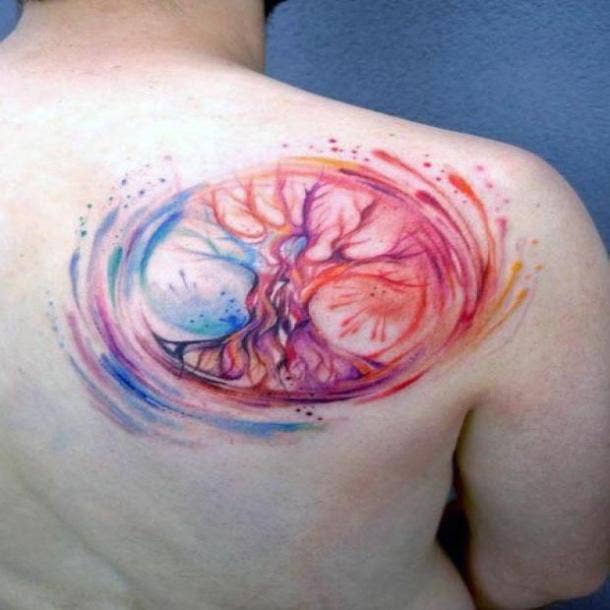 Next Luxury
81. A fanciful tree.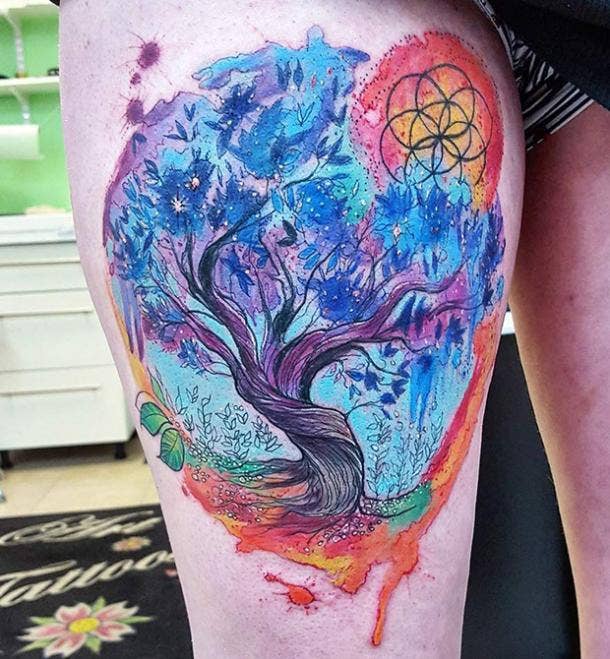 All the best ideas
82. A full tree = a full life.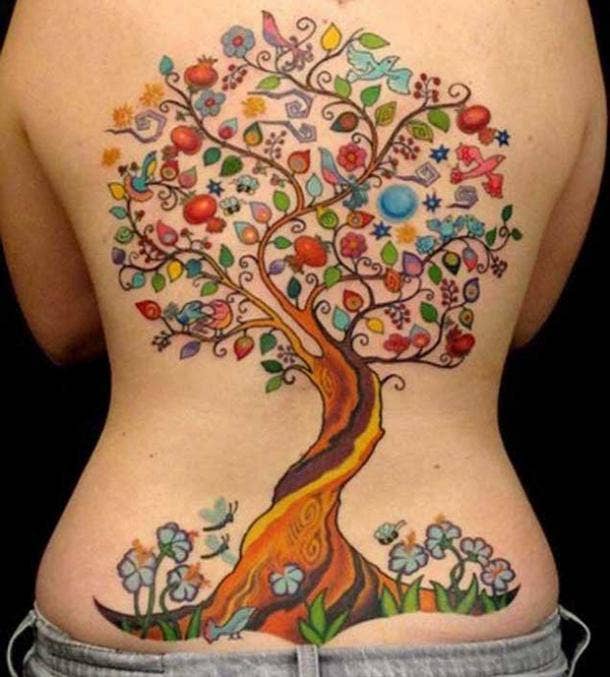 Tattoo mix
83. A subtle understatement.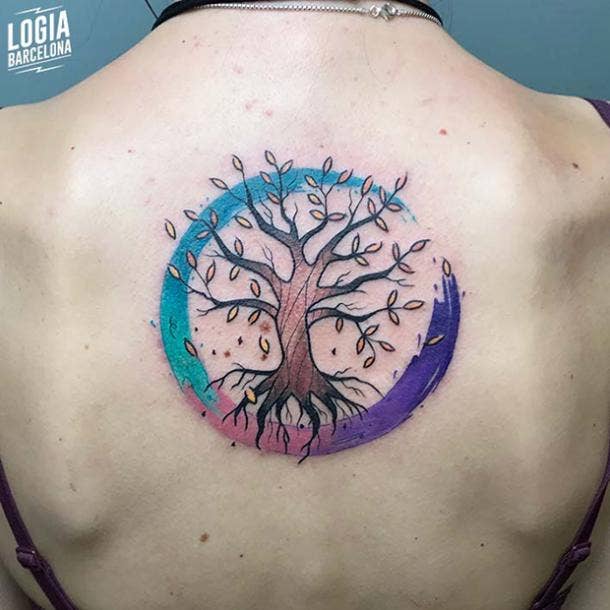 Logia Barcelona
84. Complex tree cross.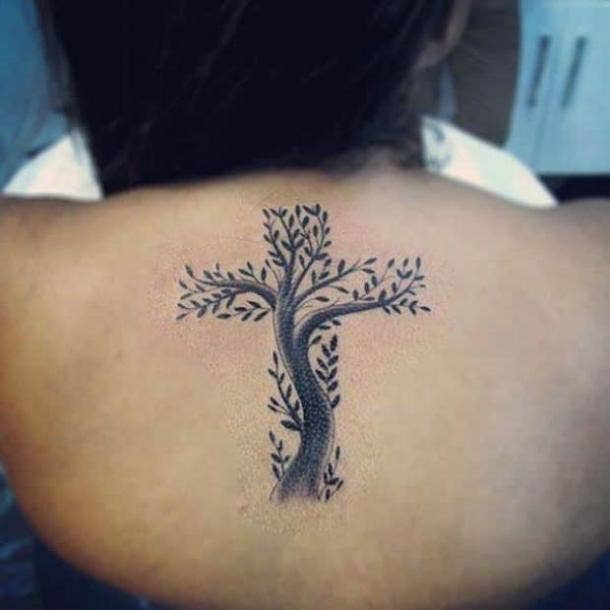 Wild tattoo art
85. Try something new.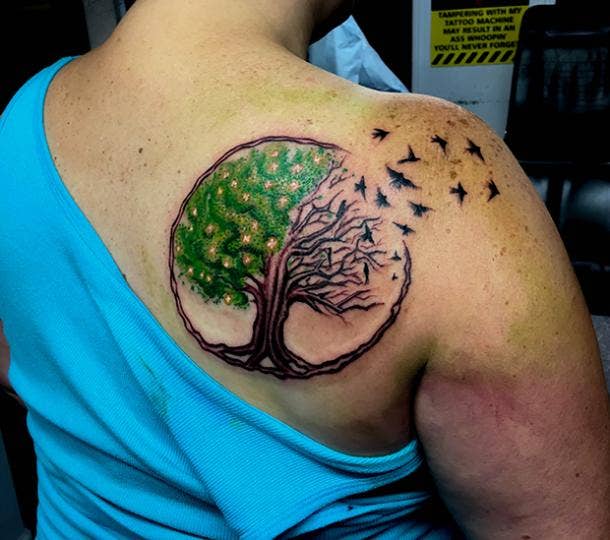 Pradeep Junior Tattoos
More for you on YourTango:
Emily Francos is a writer who covers astrology, pop culture, and relationship topics. Follow her on Facebook.